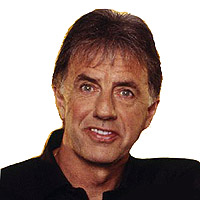 Former Liverpool star Mark Lawrenson has been caught up in a kiss and tell involving Steven Gerrard.
Speaking to Irish radio station Today FM, Mark Lawrenson said:
"I hate to namedrop but I was having a drink with Steven Gerrard at a function on Saturday night and we talked about Robbie Keane.

"He said they shared the same agent and quite honestly he thinks something's going to happen with Keane in January. It sounds like he could be moved on."
Liverpool FC moved quickly telling the media that 'Gerrard did not recall those events'.
In the past few hours Lawro has amended his statement slightly to:
"I'm sorry if it caused any aggravation but it wasn't meant to.

"Steven Gerrard's name should never have come up in terms of Robbie Keane going in January. It wasn't Steven saying that it was me saying it.

"The only connection I was making between the two was that they have the same agent and I have had a hunch for a while that Keane could go.

"But that is my opinion and nothing whatsoever to do with any conversations I had with Steven Gerrard.

"I happened to mention I spoke to him on Saturday night but I didn't mean for that to come across in the way that it has been interpreted."
Either way.  They do say there's no smoke without fire….