Liverpool FC have just released the official images of the new home kit and the new goalkeepers home shirt which the club will wear for the next two seasons, taking us through to the summer of 2010.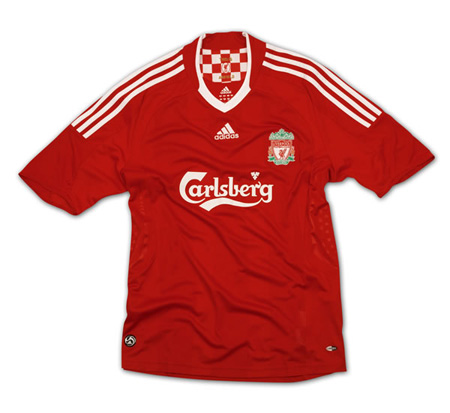 Regular visitors to Anfield Online will know that the kits were really unveiled just under three months ago.
The new Goalkeeper's shirt is perhaps the only surprise. Jose Reina looks like he will not only get peppered with shots whilst in the Liverpool goal, but also by small paint balls.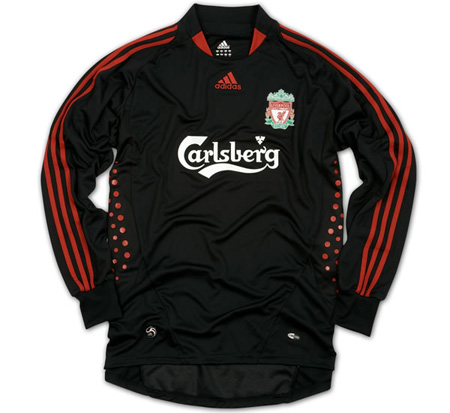 A number of campaigning groups have urged a boycott of official products whilst a middle way approach has suggested the more realistic aim of boycotting the official Liverpool FC online store in protest at Tom Hicks continued involvement with the club.
Either way this is set to be the first of three new Liverpool shirts unveiled this summer. Of course you could wait around for the 'official' unveiling of these other kits… or just read our post from January.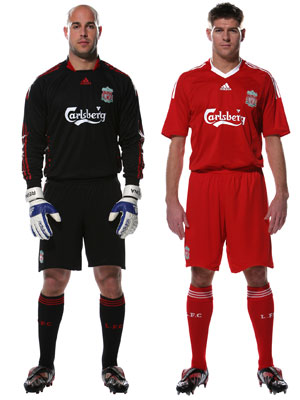 The Milan fashion show was less risque than in recent years

Pre-Order Offer: You can get a free Fernando Torres T-Shirt (worth £12.99) when you pre-order from Subside. This offer is strictly limited so don't delay. Here for more details