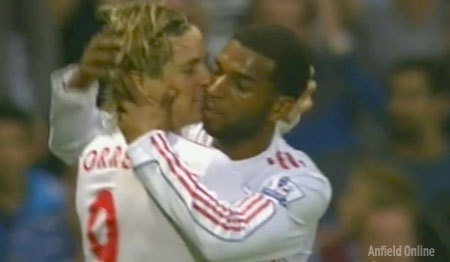 Ryan Babel has insisted that being dropped by the Dutch national side is what is spurring him on as he tries to finally make a mark at Anfield.
Liverpool's number 19 has had an indifferent 2 years at Anfield failing to take numerous chances afforded to him. He was dropped from the Liverpool squad early this season and subsequently dropped from the Holland national side. He was only eventually called up due to an injury in their side.
Babel said:
'Not being called up by Holland has definitely scared me into doing something. The situation for me is clear. This has to be the year for me. I am trying to do whatever it takes to get into the team.

'If I give everything and the situation is still difficult, then you have to be honest with yourself. But I'm still confident that I can be a very important player for Liverpool.

'For the first time in 33 games, I wasn't called up for the national team. That was very scary. It's clear I have to play a lot of games for Liverpool to earn a ticket to the World Cup. The Holland coach made a statement that he wants his players playing for their clubs.'
It's a shame there isn't a World Cup every month to give Ryan Babel some motivation.