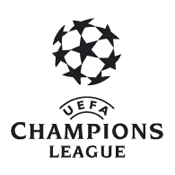 According to official UEFA rankings Liverpool FC are back in top position in the list of European Clubs after their fine start to the European campaign this season.
The UEFA coefficient data ranks teams based on results and standard of opposition in European competitions over 5 seasons. (or since Rafa arrived).
1 Liverpool FC (114.077)
2 Chelsea FC (110.077)
3 Barcelona (109.403)
4 AC Milan (109.306)
5 Arsenal (101.077)
6 Sevilla (100.403)
7 Man Utd (99.077)
8 Bayern Munich (93.664)
9 Lyon (90.576)
10 Inter Milan (87.306)
Liverpool also have the highest ranking for this present season with (18.1775 points) closely followed by Bayern Munich, who handed out a 5-0 demolition at Sporting Lisbon tonight.
Everton are ranked 54th, 5 places behind Bolton and 16 places behind Middlesbrough.