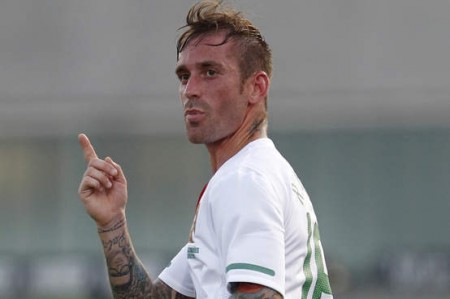 As reported earlier, Meireles has now completed his Liverpool move and has spoken to the press about his dream move to England.
"It has been a long time coming but finally I have achieved my dream of playing in England.

"Liverpool are an historic club and I am happy for the move. Roy Hodgson was key because he worked so hard to get me.

"I hope the fans will one day remember me for my success at Liverpool."
Meireles is expected to be unveiled in the next couple of hours at Anfield ahead of today's game against West Brom.
Meanwhile, Javier Mascherano has also been reflecting on his Liverpool years and the new challenge at Barcelona.
"I showed at Liverpool that I am always 100 per cent professional and nobody can doubt that.

"Against Manchester City I was not right to play. I spoke with the coach and he understood my position. It was better for the team.

"I have never had any problems with the new coach – I accepted his orders and Roy Hodgson would confirm it.

"My team-mates knew it was my decision and did not say anything about it to me."

"Liverpool will always be in my heart, but my time there has finished and now it is time for a new challenge.

"I have not left Liverpool to join Barcelona for money, just for sporting reasons. The Barca project is very exciting. They have been interested in me in the past and this second opportunity to join them was impossible to reject.

"I will for ever be grateful to Liverpool for what they did for me, but I have done all I can for them on the pitch in return.

"The fans were always brilliant with me and now I must wait to see if they view my exit negatively. That is football."
Roy Hodgson referred to the Mascherano departure in his pre-match press conference.
'It was a complicated situation, to be fair to him. But it's not easy to defend his actions, because professionals are paid to play and, when called on to do so, they should.

'I don't think players mean it as a challenge to your authority, or the club's. But it's a selfish situation, where they want to do something and expect the club and me, in my position as one of the leaders of the club, to bow down and accept that they are going to get their way. Unfortunately, there will then be periods when there is a bit of unpleasantness.

'Players must also understand when you sign contracts, you do so to play. If the club decide they're going to accept an offer and let you go that's one thing. If, however, they say "you have a contract, we're not selling", then you stay.

'It doesn't bother me as a challenge to my authority. It's just a fact of life, one that gets exacerbated for a month in January and two or three in the summer.