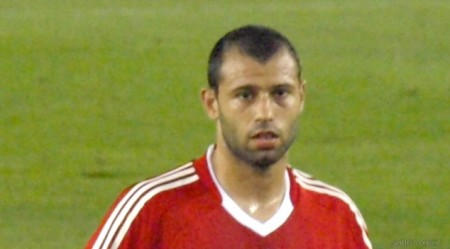 Argentine captain and Liverpool midfielder, Javier Mascherano, expects to sign an extended contract at Liverpool in the upcoming weeks.
The media have speculated on moves away for Masch for the past 12 months but it seems the player wants to stay at Anfield.
The 25 year old midfielder said:
"The club are talking with my agents.

"I don't like to be involved in the contract meetings so I leave that to my agents and the people at the club. Liverpool know I want to stay. I don't think it will be difficult to arrive at a deal and we will see what happens in the next few weeks."

"I have never said I was not happy at Liverpool, that was the press. I am happy here and the only way I can show that is with my performances on the pitch.

"I always try to do everything I can to help my team-mates and manager. Sometimes I can do well and sometimes I can't, but I always look to give 100 per cent in training and in games."
Liverpool initially brought the player to Anfield from West Ham on a 12 month loan deal in February 2007.  The reds completed the signing of the player from Media Sports Investment (MSI) a year later for £18M (this figure included both transfer fee and wages for his 4 year deal – making the transfer fee approximately £10M).
His existing contract was due to expire in February 2012.  Liverpool are also hoping to complete a contract extension for Pepe Reina in the next few weeks.