UPDATE MAY 2010: The NEW Liverpool home kit is here
UPDATE JUNE 2010: The NEW Liverpool away kit is here
A number of Liverpool away shirt images have been doing the rounds for a couple of months now on our forum and other football forums, and some more have popped up in the past week.
Here is a round up of some of the images for the possible new Liverpool Away Kit for 2010/11. (Standard Chartered, you will remember, replace Carlsberg as the club's shirt sponsor).
Thanks to LFC_Stuart for the links.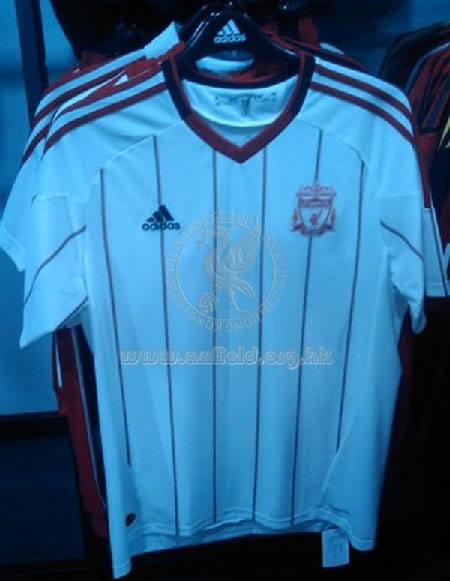 The next image was posted a while back. Could this be a possible third kit?
And just for good measure, the matching image of a home shirt. (The new Liverpool home shirt has been released and is here)