The takeover talk in the last 24 hours for Liverpool Football Club has increasingly gained momentum and tonight it appears that there are several bids likely to come in, in the not too distant future.
News spread of Kenny Huang, a Chinese businessman who is head of the Hong Kong based investment company QSL Sports Ltd, being in direct talks with the Royal Bank of Scotland with an aim to take over from the American owners. Although RBS have been distant in their acknowledgment of any direct bids for the club, it is understood Mr Huang is ready to make a serious bid for Liverpool FC, which could see the current owners out of Anfield for good, further down the line.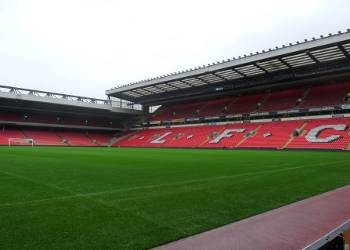 Another route he could take is to buy the debt that both Tom Hicks and George Gillett owe to RBS and Wachovia and gain control of the reigns at Liverpool that way –  reigns which have been out of control for too long.
Whilst current Liverpool chairman Martin Broughton has been brought in to oversee a sale of the club, he is not putting a deadline on any sale. And with the current American owners undoubtedly not willing to leave without making a profit, it seems once again, Liverpool could be going into a new season in the headlines, for all the wrong reasons.
There has a been a plethora of takeover talk for some time now and Liverpool fans are more used to a false dawn than anyone else. But this speculation does seem to hold a bit of weight at least.
With Martin Broughton being known to have spoken to more than one potential bidder lately and Mr Huang understood to want a deal done before the end of the summer transfer window. We could certainly see a lot more action off the fields of Anfield Road in the coming weeks. Maybe, just maybe, it could be good news.