The new Liverpool FC Away Kit for 2011-12.
Here are some pictures from the new shirt and kit which the reds will wear on the road in the 2011/12 season.
It is a dark grey shirt with a red collar and a silver badge and lettering.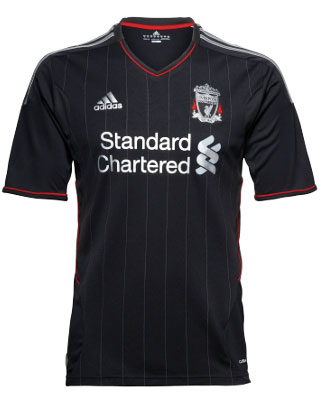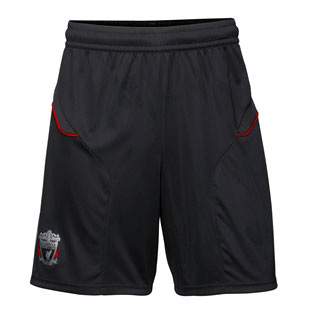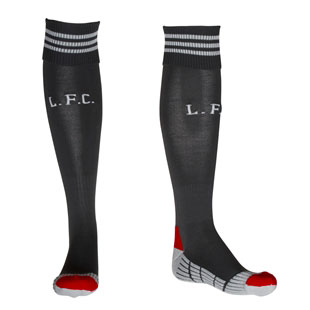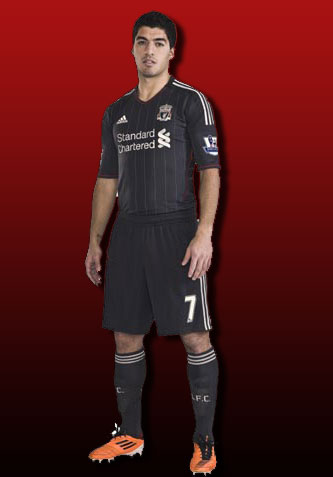 LIMITED OFFER TO END EARLY TODAY:
You can pre-order the shirt now and receive free name and number printing and Premier League badges, with the kit officially released and dispatched for the 12th May 2011.  Type in the name and number manually to get the free offer.
Further prices can be found on the New LFC Away Shirt page.