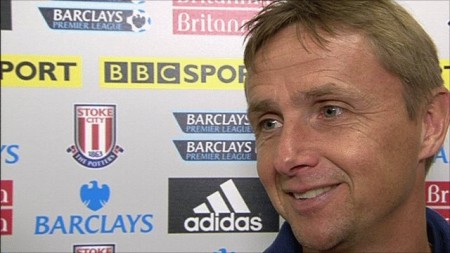 Liverpool's most recent changes in personnel have been in the training side of the club – with the appointment of Kevin Keen, from West Ham's coaching staff, to the position of first team coach.  Steve Clarke is expected to fill the assistant manager's role – vacated by Sammy Lee.
Dalglish said of the appointment:
"I'm delighted that Kevin is joining us to work alongside Steve Clarke coaching the first team squad. He has previously worked with Steve at West Ham and has a good reputation and a good manner about him.

"He is highly respected in the game and will be a great addition to our technical staff."
Ivan Ortega, a sports therapist at Liverpool, has been poached by Chelsea. Almost certainly taken to specifically work with Fernando Torres.
Meanwhile the majority of the Liverpool squad return to the first day of pre-season training today.  The scales will be out to see just who put the most weight on since the season ended in May.
Both Luis Suarez and Lucas Leiva are currently engaged in the Copa America and are not expected to return until possibly the beginning of August.
The reds summer transfer plans have stumbled so far – with the likes of Poulsen, El Zhar, Jovanovic and Konchesky all faces returning to training that the reds would have expected to have moved on.
Jordan Henderson is the reds new £16M summer signing, and Alberto Aquilani will report for training after the conclusion of his one year loan spell at Juventus.
There is still plenty of time left for further transfer developments, before, during and after, the reds two game trip to the far East which begins in less than a fortnight.