Craig Bellamy has returned to home town club Cardiff City on a free transfer.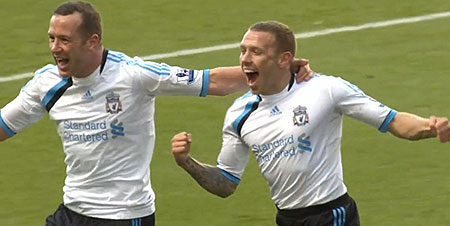 As reported earlier this week Liverpool recognised the forward's desire to return to Cardiff after a career spent travelling around 8 football clubs.
Craig played twice for Liverpool - being signed by both Rafa Benitez and Kenny Dalglish, and picked up a League Cup medal earlier this year - ironically against Cardiff City.
Bellamy scored 18 times for the reds in his 79 appearances across both spells at the club.
We wish Craig the best in the rest of his career.