Liverpool FC will play at Boston Red Sox's Fenway Park as part of the baseball ground's centennial celebrations this summer.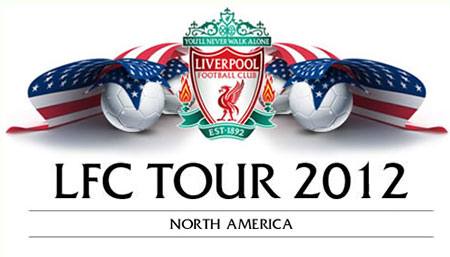 The reds confirmed that Liverpool will take on AS Roma, the team the reds beat to win their 4th European Cup, at Fenway Park on the 25th July in what is expected to be a 3 game summer tour of the United States.
It has been 8 years since the club last toured North America but under the new ownership of Fenway Sports Group, and with the history of Fenway Park hosting football games, this tour has been in the offing since the end of last season.
Club manager Kenny Dalglish said:
"We had a great time playing in front of our supporters in Asia last year and it will be good to give our fans in North America the chance to watch us live this summer

"My son Paul worked and played in America and he's told me about just how much interest there is in Liverpool, and English football, right now. We've had some amazing matches against Roma in the past, particularly the 1984 European Cup final, so it should be fantastic."
Managing Director Ian Ayre added:
"It's been a few years since we last travelled to North America to play, but everyone's very excited about our plans for this summer. We'll work closely with our main sponsor Standard Chartered and our other partners in the region to put together a fantastic tour schedule, which will hopefully see us engage with as many fans as possible. Taking on AS Roma at Fenway Park will be a great experience, particularly as the ballpark is currently celebrating its 100th anniversary."