Liverpool manager Brendan Rodgers refused to budge over Gylfi Sigurdsson's wage demands, as the Icelandic player signs in at Spurs.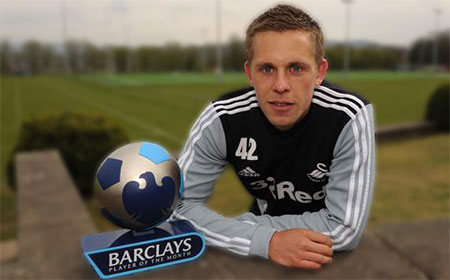 Swansea had agreed a fee with Hoffenheim, and a contract with the player before the former Swans boss moved to Anfield.
On his arrival at Anfield however, Liverpool moved in to the driving seat to sign the player.  However, Spurs then offered an extra £1.5M a year, and despite Sigurrdsson's attempts to get Liverpool to match the deal - the Liverpool boss, or board, elected to stick with their first offer.
Rodgers spoke about the player and his transfer in an interview with LFC.TV
"Gylfi did fantastic for me at Swansea last season.

"He wasn't playing at Hoffenheim, I brought him to Swansea and he did very well for me there, scored seven goals in 19 games and was very, very good.

"He and I both sat and spoke and believed that playing football was going to be the most important aspect for him. But obviously it was important financially so we agreed a deal for him to go to Swansea and that was wrapped up.

"I then became the Liverpool manager, and that then wasn't something that was going to happen at Swansea. So he then had a choice of where he wanted to go. I knew what the market was and I wasn't prepared to pay anything over what I had known was agreed before.

"Liverpool would have provided Gylfi with a wonderful opportunity to perform with a manager that he knows and at a club which is a real footballing institution.

"But he's decided to go to Tottenham, for whatever reason. I wish him the best, he's a good kid and there's no ill feeling. We've got other targets and we'll move on."