Roberto Martinez is having another meeting with Liverpool's owners, as the reds move closer to a replacement for Kenny Dalglish.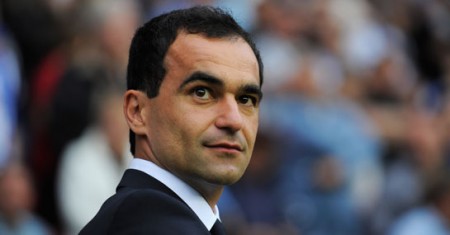 The owners have been rebuffed by a number of managers including Frank de Boer, Jurgen Klopp and Brendan Rodgers, but discussions are ongoing with both Martinez and Villas Boas.
Wigan chairman, Dave Whelan, is himself becoming frustrated with the cloud hanging over his own club and said:
"Roberto is in Miami today and you can only assume what he's gone there for.
"He is honest and up front and I expect to hear from him in the next 48 hours."
Martinez is not due back at Wigan until Tuesday as he has spent the past week on holiday in Barbados.
"He is out in the Caribbean so it's only two hours to Miami from there.

"If he decides to go, which I hope he doesn't, I've got to replace him as soon as possible."