Liverpool's manager and players have been reflecting on yesterday's 1-1 draw at Stamford Bridge.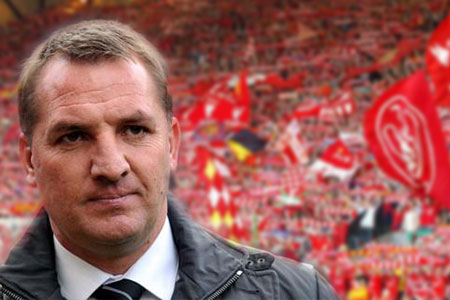 Boss Brendan Rodgers took the blame for a poor first half performance after a reshuffle of Liverpool's system.
"We were a wee bit tentative in the first half, and that was my fault.

"We normally play with three front players to press the ball much higher up the field. We played 3-5-2 in the first half just to see if we could get Luis a bit of support up front and still have the superiority in midfield with three midfield players.

"With the two front players we just couldn't get our distances right.

"We just couldn't quite press it and that's a big part of our game, because it allows us to be on the front foot.

"Once we changed it and went back to 4-2-3-1 we got more onto the front foot again. Great character traits by the players once again in the second half. I know as well as anyone how difficult it is here, so it's a terrific point and we could have won it in the end."
Rodgers also warned that there could be more results like this until the squad is bolstered in January.
"We need one or two more players, it's as simple as that. That was our sixth draw, and in a lot of those games we've come back from being behind. We've got great character and resilience and survival instincts in the group, and we're dominating games with the ball - but you need materials.

"If we can hopefully get one or two in January who can help us at the top end of the field we'll turn draws into wins.

"Luis just needs that support of instinctive goalscorers.

"Last year the club finished eighth. If we can improve on that, that would be fantastic in terms of where we're at. That's the reality of where Liverpool are at, I'm afraid.

"Hopefully over the next couple of years we can improve and our young players will only get better and better.
Jamie Carragher was handed a rare Premier League start and he also agreed that Liverpool opened poorly.
"In the first half, Chelsea were on top but in the second half we came out and it's great credit to the lads.

"It's a tough place to come, they're flying high, but I think we probably deserved a point in the end because of the way we battled away in the second half."
Carra has been mainly used in the cup competitions but reminded the fans and the manager that he is available when required.
"I understand this stage of my career now. There are always going to be new players coming in. We're a top club that lots of players want to play for. We've got lots of internationals here and I understand what stage of my career I'm at.

"I'd never cause a problem here, I'm just delighted to be involved. If the manager needs me, I'll be ready."
 One positive for Liverpool has been Brad Jones involvement while Pepe Reina is out with injury.  The reds are unbeaten in the league since Brad has been between the sticks.  Liverpool's number one said:
"I think it was a good draw for us because Stamford Bridge is a really tough place to come. Chelsea are a good team and we have to look at that and take some positives.
"As a player, you need a few games to get into a rhythm and it's difficult sometimes to come in and play in just one game where you have to show what you can do," said Jones. "It's especially difficult when you haven't played for a while but after a nice run of games, you get into it.

"Players know what you are about and the understanding is there and it becomes easier. I don't know what will happen after Sunday but I've enjoyed the run and I'm happy with how it's gone."