Alberto Aquilani has completed a permanent transfer to Fiorentina - ending one of the longest running transfer sagas in Liverpool's history.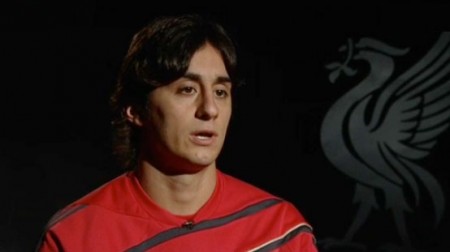 No fee has been disclosed by the club, but the figure is rumoured to be in the region of £2M - Liverpool merely happy to have removed the £5M+ yearly wage bill from their books.
Rafa Benitez signed the player but due to injury his first season featured only brief cameo's, in which to be fair, Aquilani had a number of decent games.
But the arrival of Roy Hodgson and murmurings over the involvement of then Managing Director Christian Purslow saw Alberto move out on loan back to Italy.  The same outcome happened last season and after a brief spell spent with the Liverpool squad this summer, Brendan Rodgers gave the player permission to travel back to Italy to conclude a deal with Fiorentina.