The annual service held at Anfield to mark the 24th anniversary of the Hillsborough disaster will take place later today.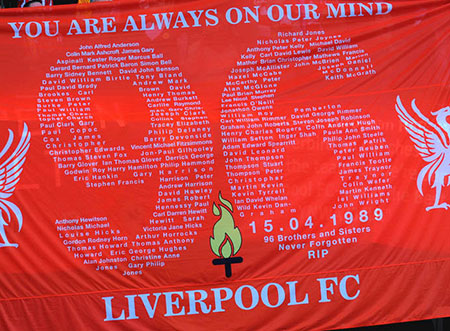 Families of those who died in the disaster, alongside members of the public will attend the service which will see readings from multiple faiths across the city and the reading of the names of all those who were killed in the disaster.
This is the first service to be held since the release of the Hillsborough Independent Panel report last September.
The report exposed what amounted to a massive cover up by the authorities in attempting to shift blame from the police on to supporters.  Since then Sir Norman Bettison has resigned from his post as Chief Constable of West Yorkshire Police - a move which means he can't now face disciplinary proceedings and retires with his pension intact.
It is expected that those involved in producing the report will be thanked during the service for their dedication to the project.