The Liverpool left back Jose Enrique says he was angry at Brendan Rodgers' public criticism of him earlier this season - insisting it wasn't the right way to behave.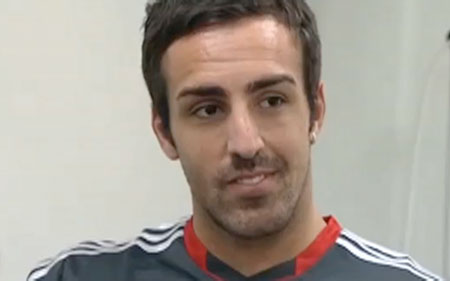 Jose Enrique endured a difficult 2012 - with his form taking a nose dive in the latter half of last season, and continuing with a disappointing start under Brendan Rodgers.
Back at the end of September, Rodgers was specifically asked about two errors from Enrique that led to conceding goals in the previous Europa League clash
Brendan's response to the Enrique question continued:
"It is about the hunger and desire and that is why you admire big players who stay at the top for as long as they can because it is not just what they are doing in games.

"In order to be like that, that is what they are doing every single day of their life. Look at Steven Gerrard and Jamie Carragher. They are immaculate. It is a way of life and if you prepare yourself right that will ultimately lead to success, but if you are not quite right in your preparation and you come in looking in for an easy life, to pick up your money, it won't be here.
Speaking to The Mirror ahead of tomorrow's game against West Brom, Enrique reflected on the managers comments:
"When the manager said what he did, of course I was angry. It had never happened to me before and it was not good that he said his comments in the press.

"But I thought to myself, 'Okay, now I have something to prove and I must train even harder'.

"I didn't want to be ­finished at Liverpool. I wanted to stay here and play under the manager.

"It was not nice to read what he said, but I tried to take it in a good way and do my best.

"I still don't think the manager did it the right way.

"He should have spoken to me first. But it is also true that it worked. He also said some things about Stewart Downing and ­Jordan Henderson, but all three of us are in the team now. I know I have to ­improve to keep my place."