Rafa Benitez is preparing to return to Anfield for the first time as manager since he was sacked by former owners Hicks and Gillete.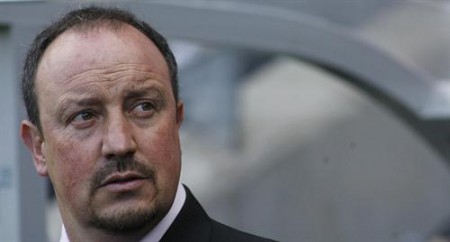 Rafa has outlined that it is a special week - his 53rd birthday, the 24th anniversary of the Hillsborough disaster and culminating on Sunday with a return to Liverpool FC where he will be in charge of arch-enemies Chelsea.
Rafa has endured a torrid time with the Chelsea supporters but insists he will remain professional.
'I will try to do the best for my team and that is Chelsea.

I am a professional and that is what I have to do.
But Rafa hinted that the visit could be emotional for him.
'I cannot forget the time I spent there and the feeling, the atmosphere, the success, the link with the fans and the city — it is my home — but I will try to win. That is what I have to do.

'This will be quite emotional but I have to concentrate. It will not be easy when you see so many friends around but I will try to concentrate on the game. The players have to believe I can manage the situation and give them help if they need it.

Normally, I am not too emotional but now I'm getting older it happens sometimes.
Despite risking the wrath of current club Chelsea, Benitez paid tribute to Liverpool and its supporters:
'The people are good people.

'They are workers, they are fighters and they are loyal. When you have this relationship and you are there every day and you know more and more people, it is even better.

'We came from Spain into a different environment and everyone was really nice. There was a great atmosphere at every game and we were doing well. We finished fifth in the league but everything was going well in the other competitions and everybody was enjoying themselves.

'For the first time in 21 years we won the Champions League, which was massive. Then the year after it was the FA Cup, the Community Shield and the Super Cup. There were so many trophies and another Champions League final. Liverpool needed to bring back the pride of the fans and that was the situation.'
Rafa also highlighted the difficult decision when he was appointed Inter Milan boss - a job that he never really had the heart for.
'When we went to Italy, we had to decide whether to move the family or not.

'In the end, we moved together but when we came back you could see the smiles on their faces, so that was enough. They have all their friends here and the little one thinks she is from Liverpool because she has been there all her life.'
Liverpool take on Chelsea at Anfield at 4pm on Sunday.