Simon Mignolet has officially signed for Liverpool this evening for a fee believed to be £10M.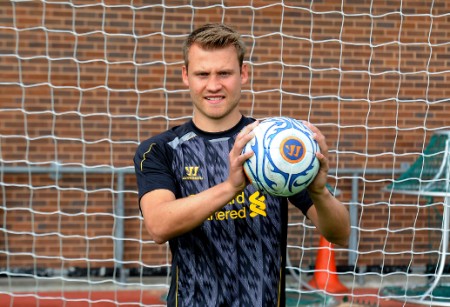 The formed Sunderland keeper becomes the first Belgian to play for Liverpool, and is understood to have signed a five year deal with the Anfield giants.
Whilst Sunderland had a poor season last year, Mignolet has received plenty of credit during his time at the Black Cats and with rumours circling over Pepe Reina's move to Barcelona - Liverpool have acted quickly to secure one of the most important positions in the team.
Speaking to liverpoolfc.com, the 25 year old said:
"Competition can only be a good thing.

"I've been in big competitions wherever I've been - in Belgium with the national team and in Sunderland with Craig Gordon and Keiren Westwood, who are international goalies. Now it's the same again with Pepe and with Brad.

"It's only a good thing - to be competitive and to train as hard as you can, it can only bring the best out of you.

"Pepe is an experienced goalkeeper who has proven a lot over the years. I'm looking forward to working with him, the same as I am with Brad and the goalie coach.
Mignolet will not return to Liverpool until pre-season training begins in July but has already expressed his delight at joining the club.
"It's a big club and when you arrive it's a big thing. I'm very pleased to be here and I'm looking forward to getting started. The first training session will be very early and I'll be happy to be there.

"I tried to keep this as quiet as I could because there are a lot of things that have to be finalised before you sign. I kept it quiet because I know my friends and family, they'd get excited. But they're happy and hopefully they can come over for a lot of the games. I think they will be proud."
Mignolet also said he had spoken to Brendan Rodgers and that he shares the same ambition as the manager.
Delighted, very proud and priviliged to be the first Belgian signing for such a big club @LFC #YNWA Many thanks for all the reactions!

— Simon Mignolet (@SMignolet) 25 June 2013
A big welcome to Mignolet. Good to see LFC sorting out the goalie position whilst Reina and Barcelona dither. 5 year deal.

— Anfield Online (@anfieldonline) 25 June 2013