Luis Suarez has been handed a worldwide ban by FIFA.
A worldwide ban of four months, which will affect Liverpool - and a 9 game international ban.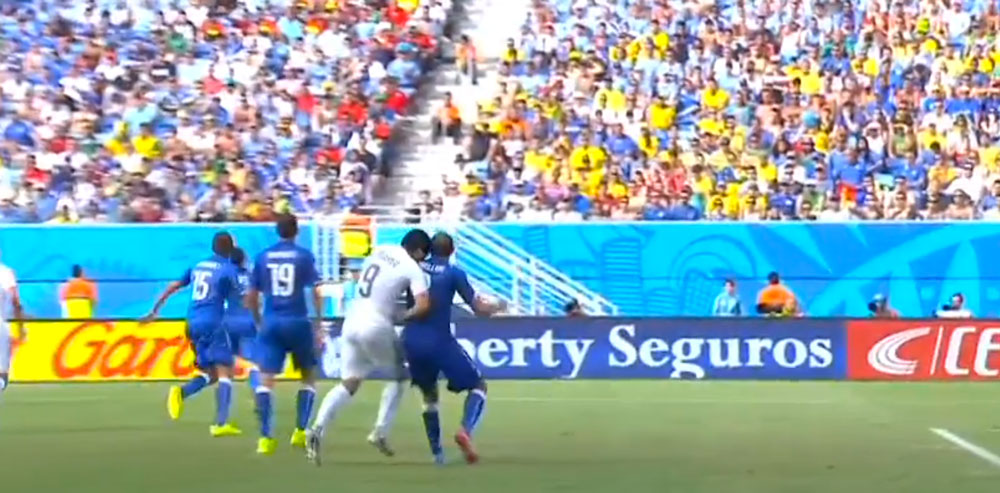 He would be unable to play for Liverpool until the 27th October, missing a potential 9 Premier League games, 3 Champions League games and Liverpool's 3rd Round League Cup fixture.
Suarez has also been fined around £65,000.
Uruguay have three days to appeal against the decision.
A FIFA statement read:
"Such behaviour cannot be tolerated on any football pitch and, in particular, not at a Fifa World Cup when the eyes of millions of people are on the stars on the field" - Claudio Sulser, chairman of the Fifa disciplinary committee.
Under the terms of the ban Suarez cannot enter the confines of any stadium - but he could still be transferred to another football club.  He is not even allowed to train with his club.
LFC issued the following statement:
"Liverpool Football Club will wait until we have seen and had time to review the Fifa Disciplinary Committee report before making any further comment."
Games Suarez will miss
Southampton (H)
Man City (A)
Spurs (A)
Villa (H)
Champions League Game 1
West Ham (A)
League Cup Round 3
Everton (H)
Champions League Game 2
West Brom (H)
QPR (A)
Champions League Game 3
Hull City (H)
Related to this story:
Opinion: Keep Calm and Stop Biting
Editorial: Media show plenty of bite over top-seller Suarez