The majority of LFC players at the World Cup will be leaving at the group stages - with the final group games getting underway today.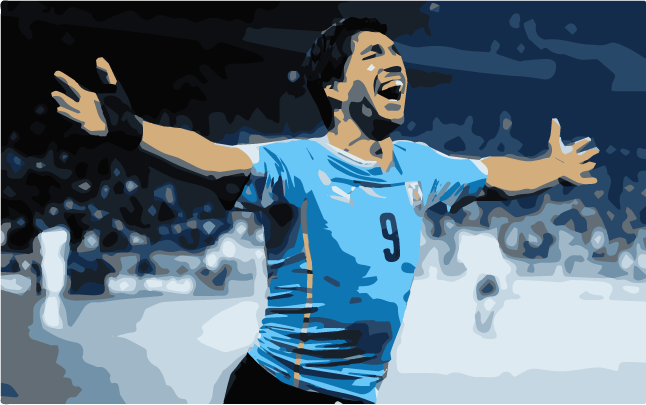 England's continuation of major tournament failure has surprised few and the primary concern of many Liverpool fans will now focus on Gerrard's future with the national side.
A few weeks back it seemed nailed-on that Gerrard would retire from international football in an attempt to prolong his club career.  He has now suggested he will take a couple of weeks over the summer to consider his future - but we are certain common sense will ensue and he will wisely place his club before country.
With a bare minimum of 46 competitive games already lined up at Liverpool next term - his ability to contribute effectively to the reds will be severely tested if he engages on a competitive qualification phase for Euro 2016.
Gerrard did however believe that England have some World Class players:
"There's a lot of young, exciting players. There are players unfortunately who didn't make it, like Theo Walcott and young Alex Oxlade-Chamberlain has been struggling with a knee injury.

"I think at this moment it's very difficult for myself and the players to find a lot of positives, but you know when you have been involved in the game for a long time and you look at the bigger picture, things in football can change very quickly as well."
Steven Gerrard is likely to sit the upcoming Costa Rica game out with Frank Lampard expected to captain the side in his final appearance.
Meanwhile Jordan Henderson hopes to end the tournament with a victory:
"We've got to go out and finish on a high - or as high as possible - and get a win. I don't want to be going home having lost all three games.

"We'll be going out to win and to show people just how much we do really care and give everybody back home some enjoyment in the final game."
Simon Mignolet expressed his sadness for his fellow LFC players - although Belgium are through Mignolet has yet to feature:
"I felt sorry for the boys, because they've got a really good team and I was hoping that England could go on longer in the World Cup.

"But they were in a very tough group with a lot of competition - Italy, Uruguay and Costa Rica as well. It wasn't easy for them. Hopefully they'll recover from that."
Pepe Reina, due to return to Liverpool on the 1st July, will play his first ever World Cup game in Spain's final fixture:
"It is the dream of any player to play in a World Cup.

"I wish it could be in different circumstances but the only thing we can't change is that we can't qualify.

"I don't think we are going to change the opinion of the people a lot because we are already out, but we want to end the competition in the most dignified way possible."
Meanwhile Luis Suarez and Sebastian Coates will be hoping to progress on Tuesday evening when Uruguay face Italy.  The two teams who defeated England will slug it out in an attempt to join Costa Rica in the knockout stage of the tournament.