Steven Gerrard admits that he could be feeling 'the worst' at the final whistle at Anfield on Saturday.
The Liverpool captain is set to play his final competitive game at Anfield when Crystal Palace come to visit in the penultimate Premier League game of the season.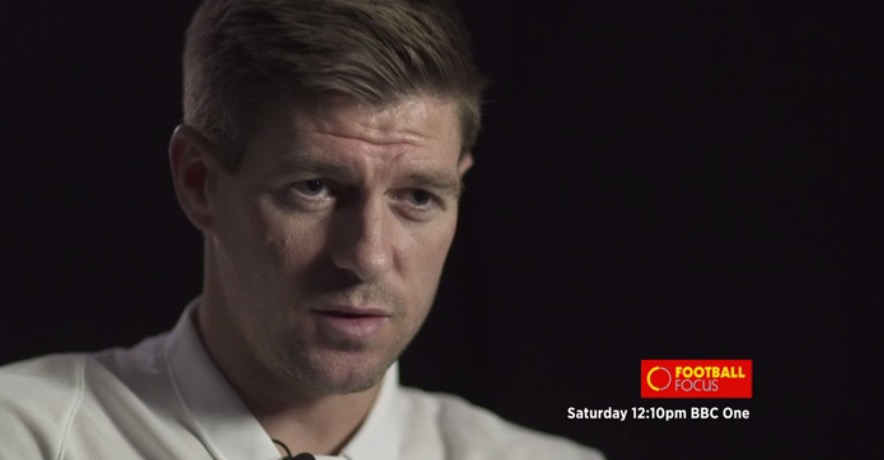 In an interview with BBC Sport (which will be shown in full on Saturday lunchtime) Gerrard said:
"I think it will be emotional. I think it will be worst at the end of the game.

"I realise that come the end of the game when it is time to say goodbye to the supporters for the last time the emotions are going to kick in for real.

"I have never been in this situation before so I don't really know what it is going to be like.

"I want to try and manage it, try and control it but I also want the opportunity to say thanks to the people who have supported me for a long time."
In unsurprising news Gerrard also admitted that not winning the title will be his biggest regret from his time at the club - however he also highlights the incredible highs and other lows - like the second Champions League final in 2007.
"(The title) is not the only regret, I think it is the biggest.

"I would love to say that I have got the full collection, it would be the icing on the cake.

"You are always going to have incredible moments and you are also going to have some cruel lows as well.

"I also look at other FA Cup finals that I have missed out on and the second Champions League final in 2007.

"Nobody's journey ever goes smoothly, mine certainly hasn't, but I am certainly proud of it and I wouldn't change it for anything."
Liverpool take on Crystal Palace at Anfield on Saturday 16th May - Kick off at 5:30pm.