The World Cup in Russia has reached the end of the first round of fixtures, with all 32 teams having played once.
For 16 teams and their squads there are now just two more games before they will be heading home to their respective countries.
There have been some surprises along the way so far, from the pulsating 3-3 draw between Portugal and Spain, defeat for Germany against Mexico and Brazil held to a 1-1 draw.
Here's how our red men have been getting on.
EGYPT
Lost 1-0 to Uruguay
Mohamed Salah - Did not Play
Mo Salah sat out the game on the bench, with the Egyptian manager preferring not to risk him.  The game appeared to be heading for a 0-0 draw with former red Luis Suarez looking off his usual pace in the fixture.
However, Uruguay did snatch a late winning goal with one minute remaining, and by this time all three substitutes had been used meaning Mo had to look on from the bench.
He is due to start however in tonight's (arguably) must win game against Russia - who currently lead Group A.
CROATIA
Won 2-0 v Nigeria
Dejan Lovren - Played full game
Lovren got Liverpool's interest in the World Cup under way.  He was named in the starting line up and played the full game.  Nigeria were hugely disappointing on the night and it was relatively comfortable work for an under par Croatia to seal all three points.
Both sides only managed two shots on target, but Lovren walked away with a clean sheet under his belt.
SERBIA
Won 1-0 v Costa Rica
Marko Grujic - Did not play
Grujic watched on as his compatriots scored the only goal of the game in the second half to give them a great chance to take them to the top of Group E ahead of Brazil
BRAZIL
Drew 1-1 v Switzerland
Roberto Firmino - Second half substitute (79th minute)
Former Liverpool player Philippe Coutinho scored the opening goal of the game, a trademark outside the box curling right footer.  But Switzerland fought back and a header from a Xherdan Shaqiri corner gave them a point from the game.  Brazil had managed just one shot on target, Coutinho's goal, before the final 10 minutes of the game which saw Firmino introduced.
BELGIUM
Won 3-0 v Panama
Simon Mignolet - Did not play
Belgium go to the top of England's group thanks to a second half demolition of Panama. Romelu Lukaku grabbed two of the goals for his country who remain many people's favourites to go and win the competition.  Simon Mignolet watched on as Courtouis earned a clean sheet.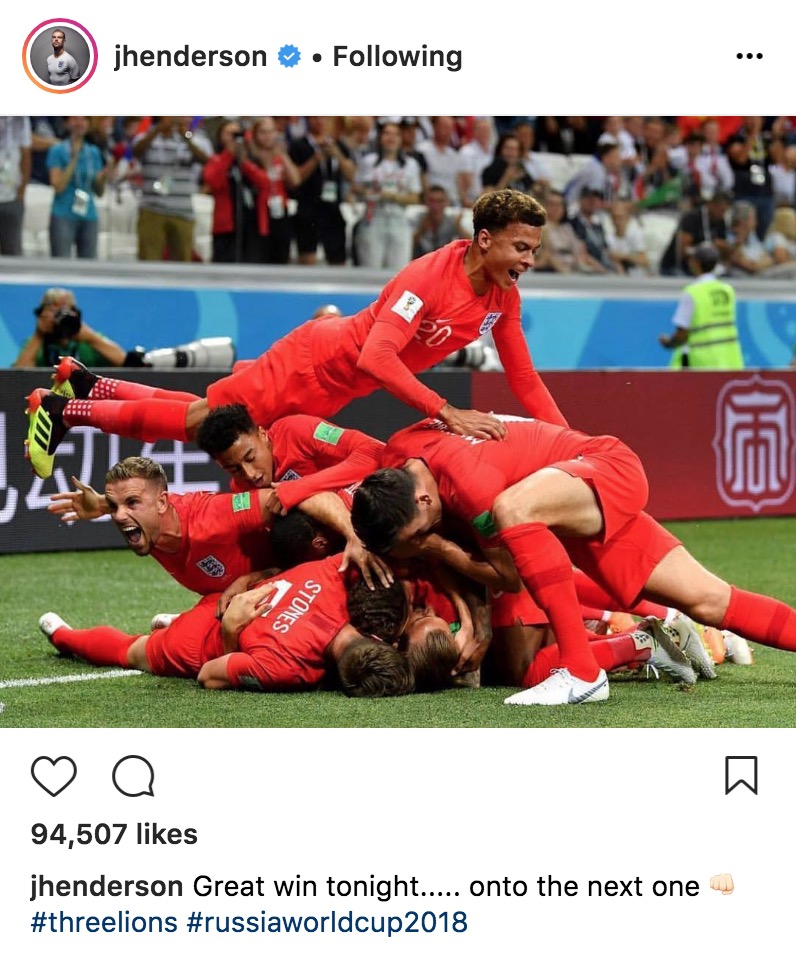 ENGLAND
Won 2-1 v Tunisia
Jordan Henderson - Played full game
Trent Alexander Arnold - Did not play
England started brightly and finished well with two striker tap ins for Harry Kane.  Tunisia earned a penalty after an elbow from Kyle Walker, which they did convert to leave England fans sweating on the result.  Jordan Henderson had a fine game for his country - one of his better performances in his international career.  Kieran Trippier was another good performed on the night, and with Trent pushing him for a place it looks a strong position for the England side.  England join Belgium on 3 points and look like the two teams who will be heading through.
SENEGAL
Won 2-1 v Poland
Sadio Mane - Played full game (c)
Sadio Mane captained Senegal to continue the surprise results of Group H that sees Senegal and Japan occupying the top spots.  Their first goal was a lucky deflection in a fairly dull first half, and Senegal's second arrived shortly after Niang was waved back on to the field by the referee.  Poland did grab a late goal but Senegal, and Sadio Mane, have a wonderful opportunity to make it to the knockouts when they play Japan next week.