Liverpool have once again kept their transfer plans close to their chest after they announced the signing of Brazilian midfielder Fabinho from Monaco last night.
With Emre Can set to depart shortly, Liverpool have wasted no time in bolstering their midfield options.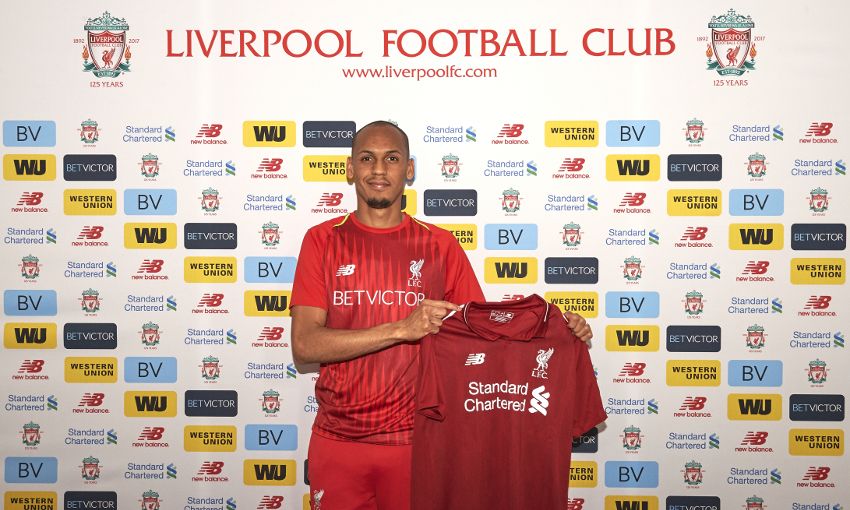 The 24 year old will arrive from Monaco on July 1st.
The player himself expressed delight about the move:
"This is something that I always wanted - this is a giant of a team. I am really excited."

"A football club of this size coming after my services, I didn't have to think that much about coming over.

"I will try to create my own history at this football club. Hopefully, on a personal level, I'm able to win titles with this club."
'Highest quality player and person'
Jurgen Klopp added:
"He has ability and mentality to play at the highest level in a number of positions. He can play 'six', 'eight' and 'two'. This is cool."

"We have signed a fantastic player, but someone who is an equally fantastic person I think.

"His reputation as a character in the dressing room and his attitude in training has come through from everyone we speak to.

"He has a lovely family also - adding a person like this to our dressing room only makes us even stronger. What we have - in terms of our environment at Melwood and in the team - means anyone coming in must be of that build. They must be the highest quality person and player."
The player had a brief period on loan at Real Madrid, making one appearance and assisting one goal in a game 6 years ago.
In the past three seasons he has made 155 appearances for Monaco, scoring 28 goals.
Fabinho will shortly be joined by Naby Keita in a deal arranged last summer.