Liverpool FC have today unveiled their brand new home kit for the upcoming 2019/20 season. 
With white pinstripes it is based on the classic early 1980's kit that was worn by the ultra succesful LFC side of Bob Paisley and then followed by Joe Fagan.
The pinstripe kit designed by New Balance, is based on the kit first introduced in 1982/83 and worn by the reds until 1985.  Bob Paisley was born 100 years ago this year.
The kit has been revealed today with delivery date expected to commence on May 9th.
There has been huge demand for both of Liverpool's last two home kits, and the reds had to re-order a Spring batch of this season's kit - a kit that many hope will bring home at least one, and possibly two, trophies.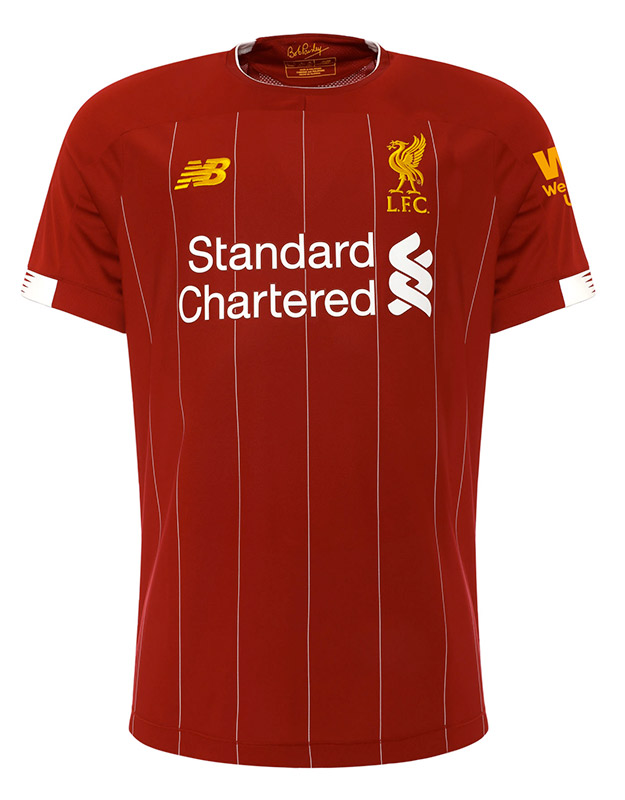 Liverpool captain Jordan Henderson had this to say:
"This year's home kit is incredibly strong.  I'm really looking forward to wearing it every time we play at our beloved home of Anfield, as a symbol of the pride and passion you have when you're a Red.

"It's also a really fitting tribute to one of our greatest managers, Bob Paisley, and is a fantastic way to remember all his success."
The shirt features Bob Paisley's signature inside the collar.

The new home goalkeeper shirt will go down well too.  It is a black shirt with gold detailing - hopefully the colour that will feature on Liverpool's arms Premier League badge next season!