Basel are indeed the second seeds in Group B but they are by no stretch of the imagination world beaters.  Fortunately for them you don't have to be to get a result against the reds these days.
Last night Liverpool continued their ongoing sub-standard football - 8 poor performances in the opening 9 games of the 2014-15 season.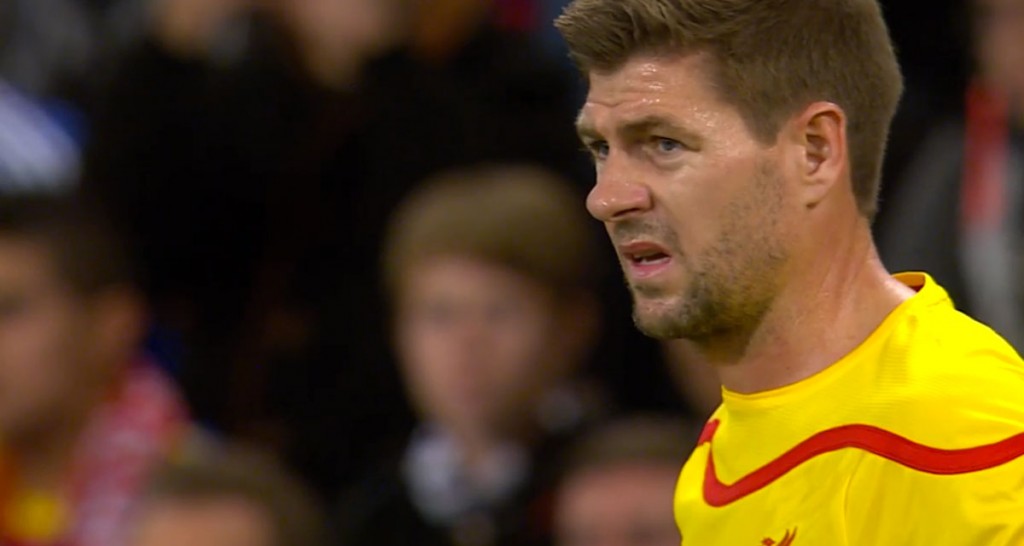 In hindsight the reds can probably count themselves lucky that they have amassed 3 points from their opening 2 games in this competition.  But for Manquillo's attacking run in the final moments of the home game against Ludogorets the reds Champions League hopes could have been all but over.
As it is Liverpool's hope of qualification from the group look increasingly unlikely.  There are still 12 points to play for but this result could have been the pivotal one - the one where holding Basel to a draw could have been key.
Ludogorets and Basel now face two games against each other.  Dominance in both games by one side could place huge pressure on Liverpool - who must now get something tangible from the double header against Real Madrid.
If Liverpool play like they have so far this season against the likes of Bale and Ronaldo then it will be a massacre.
Back to last night then if we must.
Enrique was brought in to the side replacing Moreno - Balotelli operating as the lone striker.  Lallana, most people's man of the match against Everton, was replaced by Coutinho.
Coutinho, Sterling, Markovic supplying Balotelli? Wow - we were in for an attacking treat.
Or perhaps not.
Liverpool were woeful.  Markovic was unimpressive again - Liverpool fans may have expected a pacy winger with silky skills but all we appear to be getting is a reluctant midfielder - afraid of the opposition half - who can't pass.  Manquillo, the right back, got forward far more often than Lazar managed.
Sterling was off the pace although he had relatively few team-mates around him to play any neat one-twos with.  Balotelli was isolated.  A lone figure at the end of the pitch - reluctant to make runs off the ball - reluctant to come back and chase the ball.  Coutinho ran into Basel walls, Henderson looked low on energy and Gerrard made a couple of errors gifting possession back to our opponents.
Enrique looked promising in the opponents half - not so good when defending.  A recurring theme through his career at the reds - a player like Glen Johnson far more suited to a 3-5-2 than our flat back four.
Basel had plenty of chances to pull ahead in the first half - more than once Liverpool's defence was sliced apart.
Liverpool did have a couple of half chances in the game.  We did manage to put the ball in the net twice at either end of the game but offside had already been signalled.  Balotelli hit a decent free kick from 35 yards but it was ambitious and a sign of desperation.
Marco Streller grabbed the winner early in the second half.  Just like the weekend Liverpool failed to deal with a corner and nobody was there to prevent the strike from outside the box.  It was poor but you could see it coming.
Rodgers waited until almost the 70th minute to make a change - bringing on Lallana for Coutinho - but the change had little effect as the shape remained the same.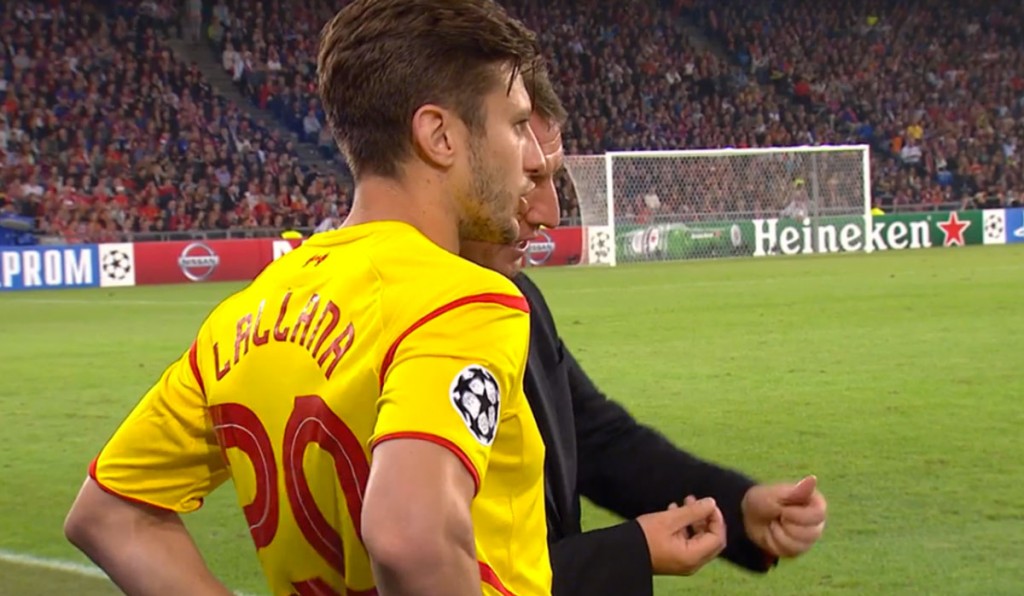 Liverpool's £117M summer spending spree does not look to be money well spent if a mere 2 injuries (Sturridge and Allen) are responsible for this underperformance.  Truth is - the problem appears to be deeper.
> VIDEO: Brendan Rodgers post match interview
Speaking after the game Jamie Carragher summed it up about right:
'Suarez's goals last season hid a lot of problems in defence. Now Liverpool have got problems at both ends.'
Liverpool return to Anfield this week against West Brom.  Will the 10th game of the season be the start of something different?  At present the odds are firmly against it.