An inexperienced Liverpool side did better than the two previous attempts against the Hammers this season - although the goalless draw means another game added to the reds busy schedule.
Joe Allen was named as the 7th captain under Jurgen Klopp, as the reds boss made big changes from the team that beat Stoke in midweek.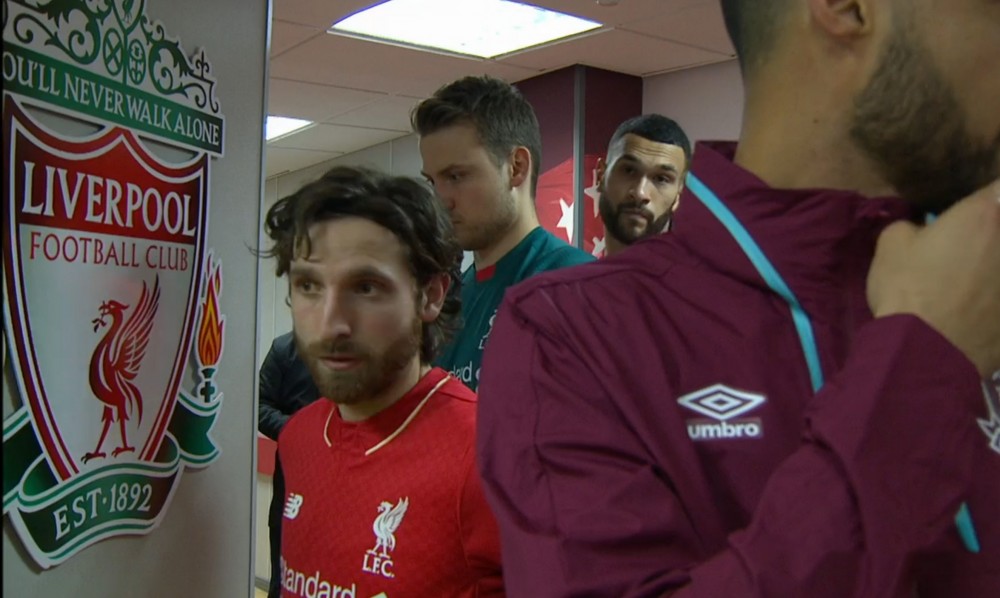 Only Simon Mignolet remained as the reds made 10 changes - picking a side more similar to that which took on Exeter in the 3rd round.
Steven Caulker started his first game for the reds - this time Klopp sending him out for his more traditional centre-back role.
Dejan Lovren partnered him, making his first start since a hamstring strain sustained at the start of January against Stoke.
The first half was even.  Neither side dominating but there were opportunities for both.  Liverpool's youngsters equipped themselves well for the task.  In the two previous games this season against West Ham, the reds had conceded 3 first half goals but they didn't today.
Valencia had the pick of West Ham's chances.  A great cross was sent into the middle of the 6 yard box but he fluffed his header - sending it closer to the corner flag than the goal.
At the other end Cameron Brannagan unleased a thunderbolt that was tipped around the post by Randolph.  The youngster was arguably the pick of Liverpool's first half bunch - with Joe Allen, unusually, providing both well placed passes and a bit of muscle.
It must be that beard.
Half time 0-0.
Second half started positively.  It seemed neither side wanted the headache of a replay.
For the Hammers they had a penalty shout - with Steven Caulker involved in a potential handball shout.  Meanwhile the reds were creating chances in front of The Kop.
They reacted quickest to a poorly played midfield pass by West Ham, but Kevin Stewart hesitated (and had his shirt pulled) which slowed down the reds counter-attack.
An excellent run from Brad Smith ended in an overhit pass - as Jordon Ibe was powering into the penalty area ready to unleash the shot.
Liverpool were still pressing on the hour mark and looking the stronger side.  Joe Allen fired a shot over, another move saw Benteke pass back to Allen when he maybe should have shot.  A pass was fizzed in, before Benteke miscued from 10 yards out.
Liverpool brought Ojo, Sinclair and then Enrique on late in the game but they couldn't sway the result from it's anticipated outcome.  A draw and another game added to Liverpool's schedule - a 4th round replay in East London.