Liverpool 0-2 West Brom
Liverpool were left to count the number of shots and possession while West Brom counted the goals and points.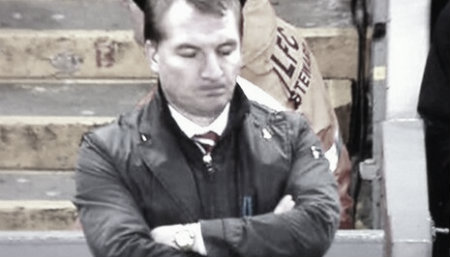 Daniel Sturridge was missing from the reds side, and proved to be a big loss as the reds suffered the Monday night blues, which also saw Steven Gerrard fail to convert a penalty.
Brendan Rodgers decided to play Steven Gerrard and Lucas Leiva as the two holding midfielders, with Jonjo Shelvey making his first start since December in an advanced position supporting Suarez up front.  Downing and Henderson were played out wide.
Liverpool started with plenty of possession and the right sort too - as Downing and Johnson looked like they might be on for a night of adventure down the right wing.
Shelvey did put the ball in the net early on but it was offside.
Agger saw a header tipped over, and Downing had a shot straight down the throat of Ben Foster in the West Brom goal.
But that was pretty much it in a tame first half.
The second half did see more Liverpool chances.  The reds struggled to get any pace into their passing, and Gerrard and Lucas increasingly retreated back towards our own defence, leaving the attacking players even more exposed to the West Brom midfield.
Shelvey, who was failing to take advantage of his opportunity, and strangely Henderson (who was having a relatively good game) were both removed, but Borini and Sterling were two very poor choices of subs - who were too lightweight and inexperienced to deal with a resilient West Brom.
The change in the reds line up only served to give West Brom confidence.
But as time ticked on Luis Suarez was pushed in the area and the referee signalled a penalty for the reds.  However Gerrard's penalty attempt was weak and Foster went the right way to make the save.
The reds did gave an Anfield debut to new boy Coutinho who came on as a late substitute but he didn't have much involvement in the game.
Liverpool then were hit by the sucker punch as yet again this season they failed to deal with a corner and Gareth McAuley rose above a sea of red shirts to easily head home.
Lukaku managed to grab a second for West Brom as the reds were  cruelly exposed.
Possession and shots are great stats for Brendan Rodgers.  Although we think Steve Clarke will be fairly happy taking the goals and all three points.
Liverpool slip to 9th in the table and at least we can stop talking about the top four now.  The reds take on Zenit in Russia on Thursday.