Liverpool's England duo, Adam Lallana and Jordan Henderson, grabbed the goals to secure an important Liverpool victory either side of a contentious West Brom penalty.
The reds desperately needed a victory after a disappointing start to the Premier League season - the method of victory being relatively unimportant.  However, in a week that has seen a Merseyside derby and an away Champions League trip - the reds did improve (marginally) to run out winners against the Baggies.
Moreno and Lallana, rested midweek, were brought back into the side in place of Enrique and Markovic, whilst Balotelli was dropped in favour of Lambert.   Lambert showed endeavour and his involvement ensured the reds saw a lot more of the ball than in recent weeks.  But for some poor finishing and final balls the reds should have been ahead earlier.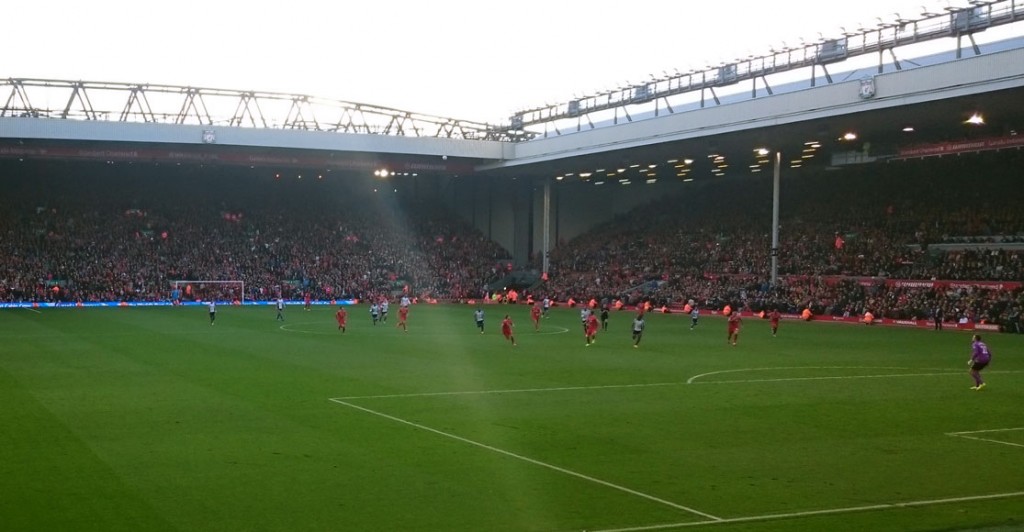 Liverpool broke the deadlock just before half time - Lallana executing a lovely left footed finish across West Brom keeper Ben Foster in to the bottom right hand corner of the goal.  His celebration was one of ecstasy - his first goal for the reds.
Ten minutes in to the second half and Lovren, untidy throughout the game, needlessly brought down Berahino just outside the box.  The referee Michael Oliver, mistakenly, gave West Brom a penalty.  After failing to save 17 penalties the other week there was little faith by the crowd in Mignolet's ability to save the penalty and Berahino fired it home to level.
Unlike the midweek goal by FC Basel this goal did spark a reaction from Liverpool.
Within 5 minutes the reds were back in front.
Sterling was felled in the box, a potential penalty, but he got up on his feet and fed the onrushing Henderson who neatly slotted the ball into the Kop end goal.
He turned and ran to the half way line - an epic knee slide to celebrate what would be a crucial goal.
The reds ended the weekend in 9th - hoping their early spell in the bottom half of the table have come to an end.  There are currently a mere 3 points separating teams placed between 4th and 16th in the Premier League.
A two week international break is now upon us - with boss Brendan Rodgers hoping that Liverpool do not sustain the level of injuries they did last time.