Jurgen Klopp took charge of his first game as LFC boss and the reds earned a point from their first clean sheet in 9 competitive games.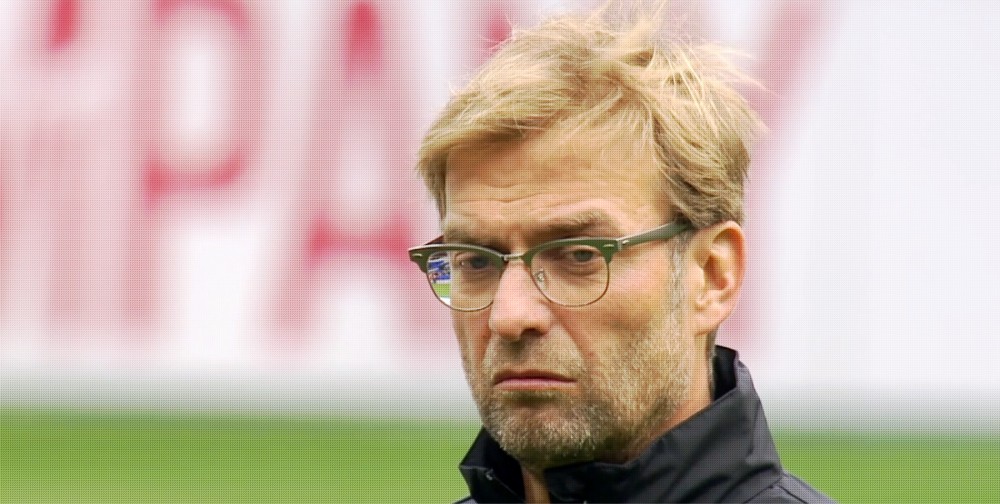 The reds injury crisis extended before the game - Daniel Sturridge's slight knee injury forcing the player out of the squad for the game.  With Benteke and Ings also sidelined it meant that Klopp gave Divock Origi his first start for the reds.
Emre Can was shuffled back into midfield as the reds returned to a back four - Moreno and Clyne out wide with Skrtel and Sakho in the centre.
From the opening kick however Liverpool showed signs of a new footballing methodology.
Liverpool looked more competitive than in recent weeks - attempting to close Spurs down with greater intensity than has been seen from the men in red so far this season.
Early corners were won - even Lucas Leiva was attempting to win back the ball at the edge of the opponents area.
The reds had the first clear cut chance of the game.  A corner was sent over - Can headed on and Origi was at the back post but his header hit the crossbar.  Neither him or Skrtel could respond quick enough to fire the ball in.
As the half wore on Liverpool's energy faded - Spurs had some great chances - a fine save from Mignolet here and there - blocks from Sakho and the reds were still in the game.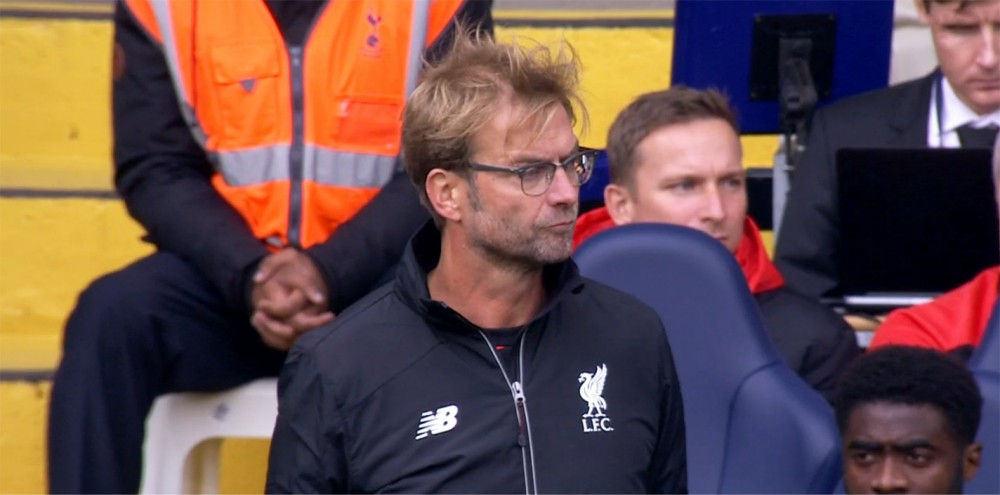 Shortly before the half time whistle Liverpool wrestled a bit more control of the game.
No changes at half time - and Spurs came out the stronger side - it was their turn to try to aggressively win back the ball and the reds spent large periods in their own half early on.
Eventually Spurs too ran out of steam and the game was limited to a succession of half chances.  Joe Allen and Jordon Ibe both got brief cameos to finish the game - and Emre Can attempted a late shot from outside the box that went narrowly wide.
The new manager now looks ahead to two clashes at Anfield.  The first against Rubin Kazan will be a chance to record LFC's first European win of the season - while Southampton are the visitors next Sunday afternoon.