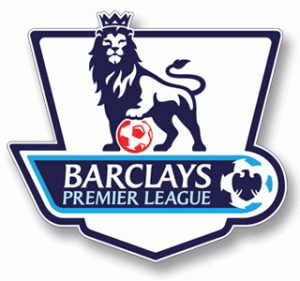 Oh how we all love the Premier League – recently voted the best (and most exciting) Football League in the world! We have fixtures galore once again this weekend, many of them seem to be exciting match-ups.
Last week I was giving the opinion of not just myself, but of JD and CRK too. This week there will be a few more, so let's get started!
SATURDAY:
12:45 – Middlesbrough v Arsenal.

"Gareth Southgate is my second favourite manager in the Premiership.  He's got a sense of class about him.  I'll have a drink to him on Saturday afternoon after Arsenal wipe the floor with them." – JD
"Arsenal to cruise to a comfortable victory." – Red Barrovian
This fixture is on the back of the 2-0 loss at Porto yesterday, so I think Arsenal will be eager to prove themselves once more. Captain Cesc Fabregas is out with an injury (knee), so Almunia will be taking the captaincy once more – and may I just point out that both the times Almunia has captained the club they have played out losses; 0-3 to Man City, and most recently 0-2 to Porto. Probably just coincidence, but it could also be that Almunia isn't all that commanding with the armband. One could argue that Arsenal have had their bad game of the week and that they should be able to walk this one … and I'm inclined to agree.
Middlesbrough seem to be on poor form as of late, with just one victory in their last six games – though Gareth Southgate will probably argue that they should have won all of them. Middlesbrough seem determined to prove something this season, and that may not be staying in the Premier League, but rather finishing at least mid-table. They're more than capable in my opinion, but they're also very inconsistent which will make it all the more difficult. Like Arsenal, if they want to feel like they've achieved something by the end of the season, they must pull themselves together and start getting the results needed.
My prediction: Middlesbrough 1 – 3 Arsenal.
Man to watch: Carlos Vela
15:00 – Aston Villa v Bolton.
"Boring game with few chances and no goals." – Red Barovvian
"Ashley Young looked boss against the Blues. Home win." – JD

Villa have looked good so far. Sitting pretty in fifth place, they're roughly where they want to be – close to a Champions' League place. Last week's 3-2 victory over Everton proved that they still have the quality and determination to clinch a top-four spot. I think they'll be more than a match for the in-form Bolton side, but there won't be much in the way of entertainment as it'll be a very compact game and mostly a midfield battle, but I think Villa will be trying their best to set the pace of the game.
Bolton won't be able to trouble Villa's back-four too often, if at all. They don't strike me as a team to park the bus against the bigger teams, but they may be concentrating more on their midfeld and defence rather than their attack – after all, a draw would be good for them at Villa Park. Last season's corresponding fixture was 4-0 to Villa, but with Bolton on the run they're on we'll be lucky to see some goals here.
My prediction: Aston Villa 1 – 0 Bolton.
Man to watch: Gabriel Agbonlahor

15:00 – Liverpool v Hull.
"Our latest home games have not been too impressive and they were against teams that are worse than Hull, but the difference for me is that I think Hull will have more of a go." – Glenbuck
Hull City are a newly-promoted team who have been lucky to get their wins. Would I be right in saying this?
No.
The truth is Hull City may very well be one of the League's new-additions, but they are by no means lucky. They are a very resilient side who work well together as a unit. Look at what I said about Dean Windass trying to put Rory Delap off his throws last week – this is Hull working as a team. Sure, it may be against the rules, but it proves that they are willing to do anything to win a game. Anfield will be a very different experience for them, they could find intimidating or they could find it exciting. Either way, I reckon they'll get a goal against us.
Liverpool have had a good couple of games with both results ending at 3-1 to the Reds, but it looks as though we're back at where we started – poor first-half performances, a stern talking-to at half-time and a dazzling second-half performance. Why can't we just do things the easy way and produce a fine performance altogether?!
We're once again short of Torres and Aurélio, as well as Degen and Skrtel, but this shouldn't be too much to worry about as a few of our youngsters will be well up for the challenge. Overall, I think we have a lot more quality then Hull can handle, and that will be the deciding factor.
My prediction: Liverpool 2 – 1 Hull.
Man to watch: Geovanni
15:00 – Man City v Everton.
"Robinho to score & more pressure for Moyes." – zz19a

I wouldn't bet against Man City at Eastlands against Everton. I'm certain they'll have Robinho back for this game, and that will make them all the more dangerous. City have become quite a powerful team after the summer break, especially with their new additions and new manager. Their most recent home-loss was against United, but they sure gave them a good fight for those three points. Can't see them breaking into the top four this season though!
Everton have had a better run of games on the road than they have at home, but I really think that Man City will be too much for them. They've already lost two of their best strikers through injury, so I can't really think how they're going to create any chances without resorting to pot-shots. After all, which of their players could get through City's back-four? Their defence is a shambles too, only last week Jagielka completely slipped up with a short back-pass and gifted Villa a goal. It's safe to say Everton aren't currently in-form and will not win this match.
My prediction: Man City 2 – 0 Everton.
Man to watch: Steven Ireland

15:00 – Stoke v Fulham.

"Delap's long throws too much for Fulham." – Red Barovvian
I hope … I really, really hope that both teams won't park the bus against each other like they did with us. How boring would that be, both teams just daring the other to attack – but let's just pray it doesn't come to that, eh?
Stoke are arguably the more deadly of the two teams, what with Rory Delap's throws … try asking Arsenal! Defensively they aren't so good, as they've conceded almost two goals per game, and at this stage of the season that is abysmal. If they want to stay in this League they'll have to get some new defenders in January otherwise they're as good as gone.
Fulham could be a dangerous side with Jimmy Bullard, Danny Murphy and Andy Johnson all attacking the Stoke team. They're also a team that held Man City to a draw just last week, so they seem to be firing on a few cylinders at the very least. But, and it's a big "but", Fulham have one of the worst away records in the League. They don't know how to break teams down away from home, and I just can't see them breaking even the weakest Stoke defence down when they play. Take it from me, it'll be one boring fixture – definitely not open, end-to-end stuff. Watch something else!
My prediction: Stoke 1 – 0 Fulham.
Man to watch: Rory Delap

15:00 – Sunderland v West Brom.

"Sunderland will probably win.  After all, as Niall Quinn said, they do have the potential to be bigger than Liverpool. And when you've won as much as Quinny has – who am I to argue?" – JD
I'd say the only difference between the two teams at this moment in time is one man – Djibril Cissé. This man has pace and skill, and knows how to finish. Lethal. Other than that there's no seperating them. Both teams are in the relegation zone, both teams look like going down at the end. This will probably be another boring fixture – a bit like an early relegation battle, so don't hold your breath for something extraordinary to happen. It won't.
Sunderland will edge this, probably by countering using Cissé or some other pacey player they have for now. But they'll never be bigger than Liverpool!
My prediction: Sunderland 1 – 0 West Brom.
Man to watch: Djibril Cissé
15:00 – Wigan v Blackburn.
"Watching Wigan now is a bit like Heskey-watch for me.  I keep watching him and thinking… could he?" – JD
Wigan could've given Arsenal a run for their money last week, but there were too many mistakes, and it ended up 2-0 – but the Gunners did struggle against them for the majority of the game. I think they have a lot in attack with Heskey and Amir Zaki, that Blackburn won't know where they're going to be hit next.
Ten games without a win for Blackburn, and it's just getting worse and worse for Paul Ince's side. I reckon he'll be off soon as well, most manager's can't handle the pressure these days. I think this is another game where the visiting side will want to play out a draw, but I just can't see it happening for this Blackburn side. Santa Cruz always looks alone up-front and very isolated, so he won't be much of a threat either.
My prediction: Wigan 2 – 0 Blackburn.

Man to watch: Amir Zaki
17:30 – Tottenham v Man United.
"United will struggle without Ronaldo." – zz19a
I can see two situations arising here, neither of which are in Spurs' favour. The first one is that Spurs will defend, concede one, then let in a whole load. The second situation is that Spurs do nothing but defend and play out a goalless draw. I hope it's the latter. It may not be interesting to watch, but when United draws who cares? Though I think Spurs have the defence to cope with United's constant barrage of attacks, and with Harry Redknapp at the helm, they can't do much wrong.
United don't have the best record against Redknapp as it stands, and it could be even worse come full-time. Yes, they have quality players and a decent manager … but as shown against Sunderland, they appear to have lost the ability to split defences when it matters most. With no Ronaldo on the wing they'll lose much of their flair, and Spurs probably won't be as scared.
My prediction: Tottenham 2 – 2 Man Utd.
Man to watch: Roman Pavlychenko

SUNDAY:
13:30 – Portsmouth v Newcastle.
I was wrong about Newcastle playing out a goalless draw last week – I'll admit. I just couldn't see them scoring. This time, however, I really can't see them scoring. The Pompey defence is usually up-to-scratch and it'll be almost impregnable for this Newcastle side.
On the offensive, Pompey will have too much for their visitors with Crouch and Defoe's amazing little and large partnership, and it will certainly strike fear into the heart of the Newcastle defenders when they see the pacey Defoe running at them with Crouchie tucked in the box ready for the header. Easy win for Pompey.
My prediction: Portsmouth 2 – 0 Newcastle.
16:00 – Chelsea v West Ham.

"West Ham can't match the Blues with Drogba and Anelka firing again." – zz19a

West Ham's bad run of results is only going to get worse here, I'm sorry to say. I just can't see Zola's team getting a single shot against Chelsea, never mind a goal. They'll defend their little lives away as they did with us – and that may just be good enough, but I'm not entirely convinced. Chelsea weren't too good against Cluj mind, and this could (hopefully) be the dip in their form we've been waiting for.
My prediction: Chelsea 2 – 0 West Ham.
Do feel free to add your own opinions via the comment box.