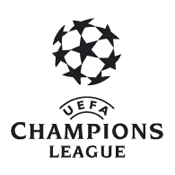 Today and tomorrow, the Big Four will once again be the centre of attention in the Champions League. What with the Premier League now widely recognised as the best in the world, I'm sure that's how it will be for years to come.
Villareal face Man United, Arsenal face Dynamo Kiev and Bordeaux face Chelsea. All of these seem to me to be interesting clashes, and I think it'll be even more interesting to see how they pan out. The most important fixture of Match-day 5, however, is Liverpool's Champions League clash with Marseille.
If we all rack our brains back to roughly this time last year, the corresponding fixture resulted in our second home loss of the season, with Marseille scoring in the 77th minute through a 20-yard screamer from Mathieu Valbuena – thus securing a 1-0 win. Although there have been shouts for Marseille to get a second victory at Anfield, I don't particularly fancy their chances.
Fernando Torres, for the first time this year, is back to a fresh pair of legs after his sustained absence due to hamstring problems. Having recently scored a spectacular goal for Spain, not a soul can doubt his sharpness and awareness in front of goal. Not to mention the fact that Torres seemed to be one of only a few players that actually wanted to win against Fulham on Saturday.
Against Fulham, however, Steven Gerrard was absent with a calf injury. We'll all be hoping that Gerrard at least makes the bench for the game on Wednesday – he was someone that was sorely missed at the weekend. I'm sure we will all welcome our captain fantastic back from injury in the manner he deserves.
Now, on to the European games at hand. First up is Villareal – Man United.
Villareal are, for me, one of the top Spanish teams, on par with Atletico and Valencia, maybe just a bit below Real Madrid and Barcelona. We visited them in pre-season and I must say they have a great set of fans, who I'm sure will spur them on against United just as the Kop do for us. However, I feel that United possess too much up-front and will be looking to rectify that dull 0-0 draw at Old Trafford. Defensively, both possess a good back four, but again, I would have to favour United on this too. Remember, these guys are European Champions and although their domestic form at the moment isn't great, they'll certainly be looking to back-up their claim that they will be the first team to retain the Champions League.
My prediction: Villareal 1 – 2 Man United.
Now, Arsenal – Dynamo Kiev.
Arsenal are blowing both hot and cold at the moment. In the Premier League, a 2-1 victory at home to Man United was followed by a 2-0 loss at home to a formidable Aston Villa team, and an embarassing 3-0 away defeat to Man City. Arsene Wenger has recently named Cesc Fabregas his new captain, which I think is a tad too early for the lad (but that's my opinion). Dynamo Kiev aren't the strongest of teams, but they have been doing well in Europe so far with recent results including a 1-1 draw at home to Arsenal and a 1-0 away win to FC Porto, but that was closely followed by a 2-1 loss at home in the reverse fixture. Neither side has ever won the Champions League, and if I'm honest, it doesn't look as though either of these sides has the quality to land it this year either. Time shall soon tell, though.
My prediction: Arsenal 2 – 0 Dynamo Kiev
Ah, Bordeaux – Chelsea.
Hmm Chelsea, Chelsea, Chelsea … where to start? They had an 86 game unbeaten run at home, which is now dead and buried beneath the sand thanks to us – and Burnley. All that says though, is that they have set the marker for consistency at home, as 86 games is a phenomenal achievement! But now Chelsea boast something else too, and that "something else" is the best away record in the Premier League thus far. Because of that, I fear that Bordeaux may have far too much on their plates. The French team aren't known for their European pedigree, let's face it; and as much as I'll be cheering them on, I just know that Chelsea will have too much for them. Possession, territory, shots – they'll all go Chelsea's way, especially now that they have Drogba, Ballack and the two Coles back. Although we could always hope for a Cluj result again and laugh quietly on our sofas!
My prediction: Bordeaux 0 – 3 Chelsea.
I've always been a firm believer of saving the best 'til last. So here we go, Liverpool – Marseille.
As mentioned above, Marseille beat us during the corresponding fixture last year. I'll admit we weren't having the best run of results up to then, but this is different. Torres is back, fit as a fiddle and sharp as ever. If we get Stevie on the pitch too then that's even better. Rafa has even stated his intentions to get the old Torres-Gerrard partnership up-and-running again (with or without Keane I'm not quite sure). As far as I'm aware there aren't any injuries to any of the squad apart from the obvious ones – Skrtel and Degen, both of which are expected back by Christmas. Marseille possessed a significant attacking threat in the reverse fixture in September, so I think that we should go about picking passes carefully or we'll get caught on the counter, a la Atletico. With Carragher and Agger at the back though, we can't possibly fail. I think it's painfully obvious that the midfield battle will be won by us, especially with the ever-present Mascherano and the lethal Xabi Alonso spraying out pin-point passes. Like I said, if Gerrard gets a start, then that's much more the advantage to us. Although our attacking options are good, our full-back options are not-so-good, and I feel Marseille may just aim for them, so we do have to be careful going forward. But hey – it's at Anfield, we'll have our 12th man! Come on the 'Pool!
My prediction: Liverpool 3 – 1 Marseille.
I'll be back at the weekend to give my views on the Premier League results.