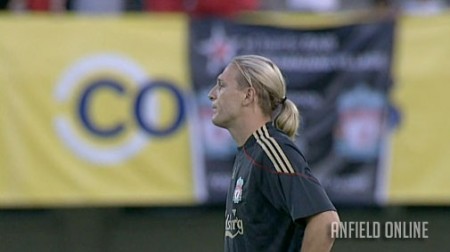 According to the reports at German media outlet BL Eintracht Frankfurt are considering making a January move for Liverpool's Andriy Voronin.
The reds front man signed two seasons ago on a free transfer but spent last season on loan at Hertha Berlin where he enjoyed a relatively successful season for the German club.
Frankfurt's Ioannis Amanatidis has been sidelined for the rest of the season after undergoing knee surgery and the club need to bring in somebody with proven Bundesliga experience.  The media speculation has already caused consternation amongst Hertha fans who would have liked to have seen Andriy at their club permanently, Hertha could not complete the transfer due to financial problems.
Eintracht Frankfurt are chasing a Champions League place and are set to splash a bit of cash in the January transfer window.
Figures of between £2M-£3M have been suggested to take the player on a permanent deal.  His Anfield contract runs out in the summer of 2011.