Confusion reigns supreme when it comes to Alberto Aquilani, the £18M Liverpool signing that has spent the majority of his LFC career on pre-season tours.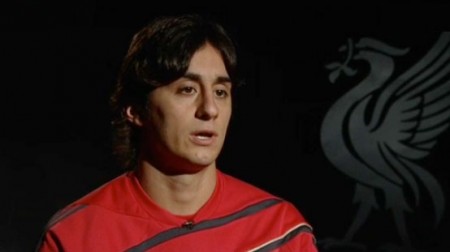 Reports last night from the BBC indicated that Liverpool had accepted an offer from Fiorentina for the services of the Italian international who has 2 years remaining on his contract. Some sources said that a fee of £7M had been agreed - other put the fee much lower at £3M.  AC Milan turned down the offer to sign the player for £5M last month.
According to the Echo, Alberto is on a stunning £125,000 per week.  The player did not return with the Liverpool squad after our final pre-season friendly, instead travelling to the Italian capital in an attempt to finalise a deal to return home.
However the players agent, Franco Zavaglia, told Radio Sportiva
"Let us not open up a soap opera, please.

"Aquilani is a Liverpool player.  He's fine there and will remain in England. We are not going back to the torment of last year. There is no basis for this operation [to Fiorentina].

"There was no offer from Fiorentina, also because the figures involved do not allow Fiorentina to sign him.

"He has two years left on his contract so this time there is only the possibility of an outright sale, and nothing else.

"At the moment, there is now news, although from here on, everything could change. But at the moment his return to Italy seems difficult."
Watch this space.