Liverpool Football Club are ready to ship Stewart Downing out , and Newcastle United are prime candidatesafter submitting a £5M bid.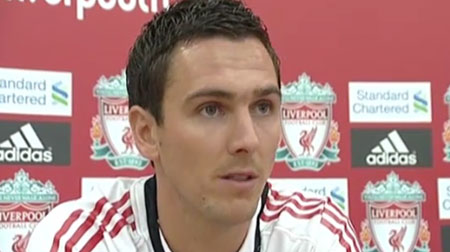 Downing, who had insisted he was ready to fight for his Liverpool place, is out of favour at Anfield - and despite an improving second half of the 2012-13 season - the reds are prepared to cut him loose.
We reported earlier this summer that the club were keen on selling Stewart Downing - and at that time West Ham made an £8M bid, but Downing declined a move to London.
According to the Liverpool Echo Newcastle United are reported to have made a £5M bid, almost £3M below the offer from the Hammers.  Newcastle's offer is far more likely to pique his interest as he would favour a return to his native North East.
The Echo reports that the player is considering his options.
Although Stewart Downing was signed for £18M just two seasons ago, the club are now prepared to sell him for around £6.5M.  On the face of it, this looks grim - but it was always unlikely at Downing's age that he was bought to increase massively in value.  And with high wages, and a substantial period of his contract left, Liverpool could be making a relatively wise decision financially.
Time for Downing to go? Even at £5M?