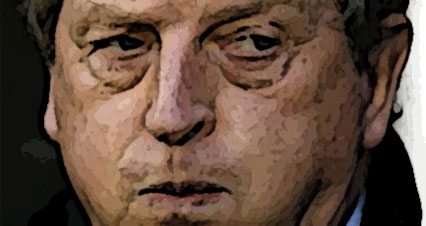 For Tom Hicks and George Gillett, the reds atrocious dip in form could not have come at a worst time.
Roy Hodgson's Liverpool have begun the campaign with their worst start in 57 years.  Outside the lifetime of many Liverpool fans, and many of their fathers.
The Liverpool board lost all footballing credibility long before they replaced Benitez with Hodgson.
But spending £8M to replace a major domestic title and European champion with a man who destroyed his last ambitious Premier League club, Blackburn, now proves that the current owners and board have no sense of business acumen either.
As the reds debts soar, it would now not only be a greedy but also financially incompetent bank or lender, that decided to extend any Liverpool FC loan.
If RBS dared extend the loan at Anfield, to a club run by clowns – unable to take sensible financial decisions or understand the business they work in, then they would arguably be the laughing stock of investors.  Important at a time when they will begin to move away from taxpayer-control – and be seeking re-investment by major financial institutions.
I'm not using this piece to savage Roy Hodgson any more than many Liverpool fans already are doing, and have been.  He wasn't up to the job 13 years ago when he took over at big spending Blackburn and he wasn't up to the job when he was appointed in the summer.  It has always been my view that Roy was never going to be an achiever at Anfield – I knew when I spent a couple of minutes reviewing his 37 year CV.  Losing a UEFA Cup final is no qualification for managing one of the World's biggest clubs.  Even Fulham have improved since his departure.
But his short tenure, which it will be, will hopefully be one in which he created the conditions favourable to help remove Hicks and Gillett.  That could be an enormous silver lining in years to come.  If for nothing else – that will write his name in Liverpool's history books.