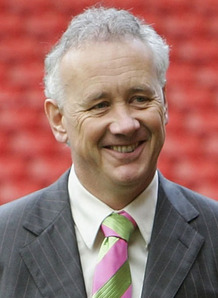 Controversial changes to the UEFA Champions League suggested by new president, Michel Platini, could be blocked in part due to Liverpool's stance.
Platini had wanted to reward domestic cup winners (in our case the FA Cup) with a place in the Champions League, in place of one of the qualifiers via the league.
In England, this would have meant the top three in the league and the FA Cup winners would qualify, with the fourth placed side missing out.
However, Liverpool, and apparently all the other main clubs in Liverpool are against this move.
Rick Parry, the reds Chief Executive confirmed:
"Liverpool, Manchester United, Chelsea, Arsenal and Newcastle all feel the same way.
"It's not a question of self-interest by the big clubs.
"It's just more of a lottery in the cup.
"There is a strong feeling the Champions League place should be based on Premier League performance."
According to Parry the Premier League (obviously) is supporting the move.
My personal opinion is that Platini has a sensible idea here and it would revitalise the FA Cup tournament. In many cases the fourth placed side would still qualify as usually the FA Cup winners are already one of the top three clubs.
What do you think? Are Liverpool right to try and block UEFA's proposed changes?