Liverpool have today confirmed two more local friendly away games to kick off the pre-season.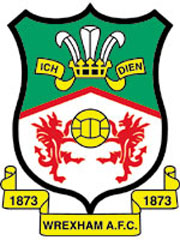 Liverpool will take on Wrexham at The Racecourse Ground on July 7th, with a match away at Crewe's Gresty Road a week later on the 14th July.
Many of the reds squad is due to report back for pre-season training at the start of July. Several of the players who have been involved in international matches are unlikely to feature against Wrexham as they are being handed an extra week to recuperate.
Liverpool have strong links with both Wrexham and Crewe Alexandra which have led to these two friendlies. These were the first two pre-season games of last season with the reds winning 2-0 against Wrexham thanks to goals from Paul Anderson and Craig Bellamy's debut goal, and a 1-0 win over Crewe thanks to Craig Lindfield.
Tickets for Wrexham will cost £15 for adults, £10 for senior citizens and £5 for under 16s. Tickets for Crewe will be £12 for adults, £9 for senior citizens and £5 for under 16s.
Confirmed LFC Pre-Season Friendlies 2007/08