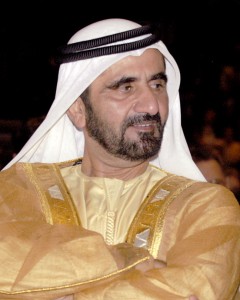 According to newspaper reports, Sheikh Mohammed, is dispensing with DIC (Dubai Investment Capital) in the pursuit of Liverpool and instead planning to use his own money to purchase the club.
The Sheikh was originally believed to want to use the investment company as the vehicle to purchase the club.
This has led to the suggestion that he will be able to invest more heavily in the club than if was to originally be run as an investment.  DIC have rules on gaining control over a business, meaning it is in place to create profit as quickly as possible.
With Liverpool's requirement for a new stadium this may not be the situation for DIC.
According to the Daily Mirror, Tom Hicks and George Gillett will not sell the club (that they bought for around £215 million last year) for less than £750 million.