The Liverpool owners continued their recent attendance at Liverpool games last night against Arsenal.
George Gillett, snowbound last week in North America, was at Anfield last night to see the reds push past Arsenal for another glorious European occasion. Tom Hicks, who had witnessed both away games at Arsenal in the past week couldn't make it to Anfield.
His Texas Rangers baseball team took priority on the opening day of the season.
Gillett watched Liverpool win 4-2.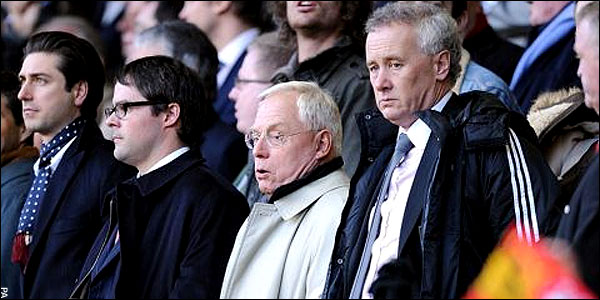 Tom Hicks baseball side lost 8-1.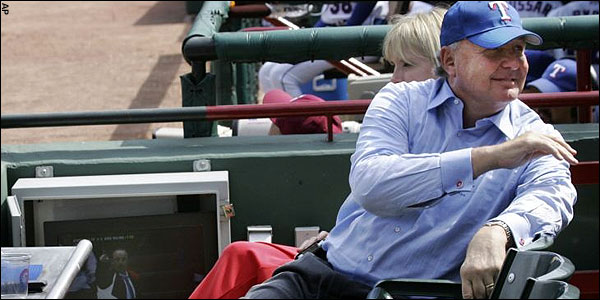 Tom Hicks had his reasons, despite failing to mention the fact he would probably get lynched, as:
"Opening day in baseball is like a national holiday. I would never miss our home opener, but I will have the Liverpool game on my TV. I saw two great games over there last week."
His son, Tom Hicks Jnr, was at Anfield last night.
It is believed that Gillett held a short meeting with the reds commercial director (yes, I'm surprised we have got one too!) before last nights game as he continues to favour selling his stake to Dubai Investment Capital.