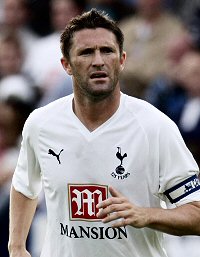 Robbie Keane today underwent a medical with Liverpool FC ahead of completing his move to Liverpool for £18 million tomorrow.
Keane, who has previously been to Spain with Tottenham on a pre-season jaunt, could well fly back out tomorrow to join the rest of the Liverpool players ahead of Wednesday's clash against Villareal.
The 28 year old will become Liverpool's second most expensive signing, with potential success and an extra £2 million could be handed to Spurs if Liverpool succesfully manage to land the Premiership title during Keane's initial contract.
The player is expected to land a £80k a week deal and will sign a five year deal with the reds.
We understand the player has passed the physical aspect of his medical and the club are merely waiting for test results.