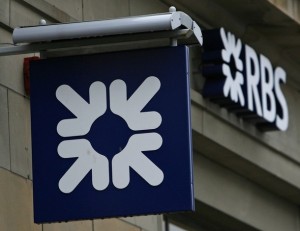 The Spirit of Shankly, the Liverpool supporters group, have demanded that the Royal Bank of Scotland stop financing Tom Hicks and George Gillet's dismal attempts at burdening further loans on to Liverpool FC.
The RBS, alongside American bank Wachovia, handed over £350 million in January which effectively meant that the investment risk was placed on to the club, instead of the two American owners.  The football club, not the owners, must find at least £30 million a year just to pay the interest on these loans.
In essence, Liverpool fans are buying the club for the American owners.  A sizeable portion of this loan was due to be used for player transfers and the initial building of the stadium.  However Liverpool's net spending on new players was around £20 million (much less than initially promised) and the stadium work has ground to a halt.
In early 2009 that loan is due to be re-financed, and the fans group is now letting the Royal Bank of Scotland that Liverpool fans strongly disapprove of continually propping up these two.
A statement from the SOS said:
'We would encourage the RBS to withdraw financial support for Tom Hicks and George Gillett.

'Should the owners come back asking for more finance in January, we would ask the bank to refuse as it is against the wishes of the vast majority of Liverpool fans.'
News reports over the weekend suggested that both American's are realising that they do not have the financial clout or ability to help Liverpool build a new stadium and compete on the pitch.