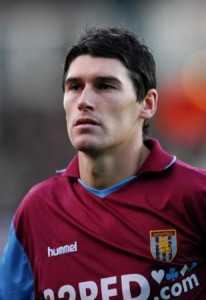 Liverpool will not be held to ransom by Aston Villa for their club captain Gareth Barry according to reports.
The reds have had a number of increasing bids knocked back by Aston Villa, with Martin O'Neill insisting the player should be valued as highly as the reds Javier Mascherano.
The reds are believed to have grown impatient with Aston Villa's reluctance to accept the reds increasing bids, and with the player having already indicated he wants to move to Anfield, Liverpool will play the waiting game.
With Xabi Alonso's potential move to Juventus taking a turn for the worst, the reds cannot be guaranteed income from that players sale and have made clear to Aston Villa that the offer on the table will not be improved upon in the short term.
The reds are believed to have offered around £15 million plus around £2 million in bonuses to Aston Villa for Barry, after moving from their initial £10 million offer.
Aston Villa want £20 million.