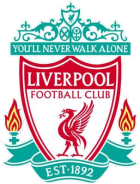 Liverpool FC released a statement last night saying that the Board (Hicks, Gillett, Purslow, Ayres & Broughton) are considering a few proposals for the acquisition of Liverpool Football Club.
The statement reads:
The Liverpool FC Board has reviewed a number of proposed bids for the club at a meeting held today.

The Board will continue to act in the best interests of Liverpool Football Club and its supporters, doing all that it can to ensure that the club is ultimately sold to a buyer who has the resources and real commitment to give it a long-term, stable and secure funding position for its plans.

The sale process is continuing. However, its timing and outcome remain uncertain. In the meantime, we will not comment on rumour and speculation.
This statement tells us a couple of things.
First; that Liverpool, it appears, are confident a sale will eventually go through – otherwise there would be no point releasing the statement. It could be sooner or later than we think, but it's looking promising at the moment.
Second; that the Board and the club have the best interests of the fans at heart. Broughton seems to be making good on his word that they'll be looking for the best offer, and not necessarily the highest. Let's hope this is the case until the very end.
In any case, there will be a lot of speculation in the media twisting and turning things as usual, so the best thing would be to believe nothing until it's officially announced.
Let's hope the Hicks and Gillett era is brought to an end sooner rather than later.