Liverpool beat Stoke 3-0 in midweek but the game could have changed when the reds led 1-0 when the reds keeper and captain on the night, Simon Mignolet, clattered through Mame Biram Diouf just outside the area.
Simon Mignolet was making his 400th senior professional appearance on the night - with 195 since his arrival at Liverpool.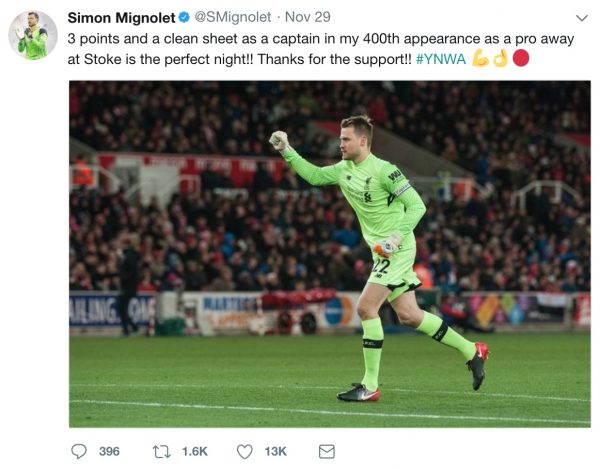 Mark Hughes was incensed that the player should have been sent off and after the game Klopp said it should have been a yellow as Joe Gomez would have made the interception.
Klopp previews the Brighton - Liverpool game
Having since reviewed the TV footage, Klopp admits that the Belgian keeper got lucky.
First time this season where I think we were lucky in that situation.  I have to admit when I saw it after the game.  When I gave the interviews (at full time) I was 100% sure it was the right decision because I thought Joe Gomez was in position but it would 100% have been a goal - it wasn't a penalty.

But yes if there was a red card for Simon Mignolet then we can't argue.
He went on to express some sympathy for the Stoke manager's position.
I can understand (Mark Hughes) is not happy about that decision.  I respect Mark a lot so when he says that was a decisive moment in the game - yeah probably.
After going through last season without any red cards Liverpool have already collected two this season in a 4 day spell in September.
Sadio Mane saw red for his foul on the goalkeeper in the heavy defeat to Man City whilst Joe Gomez collected an injury time second yellow against Sevilla at Anfield.