Jurgen Klopp discussed LFC's injury crisis and responded to Sam Allardyce's comments about Liverpool's injuries as he gave his pre-match press conference for Friday night's game against Exeter City.
Liverpool and Exeter will get the FA Cup 3rd round weekend underway in a televised Friday night fixture.
Toure, Lovren and Coutinho
'Kolo not ready for Exeter but should be back for next week (midweek against Arsenal). Dejan will be after the Man Utd game, Phil maybe one, two, three weeks after.  They are muscle injuries so it is difficult to know fully - we will see.
Big Sam
A journalist quoted Sam Allardyce who suggested that Jurgen didn't know the ferocity of the Premier League and is asking for high energy and that the players are picking up injuries due to fatigue.
'I knew about the Premier League.  I knew about the fixtures.  I am glad for Sam - such an experience manager that he has time to think about Liverpool's problems.'
Potential transfers
'We have to react to this situation, but it is difficult at this moment to bring in quality players. They have to be in a difficult situation with their current club, that's not too easy.  But of course we have our eyes open and are watching the market.  That's the truth.'
Pushed on player names he smiled and responded.
'I've forgotten the names (you just said).'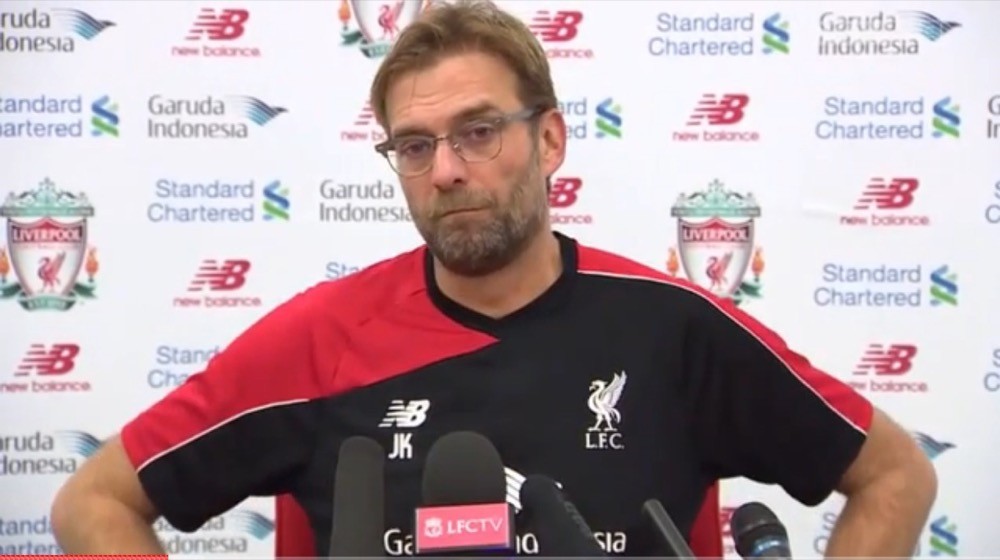 On Exeter
'I will be there for sure.  I'll take a few players with me. 
It's a great tournament but we have to make decisions now for Liverpool, for my team, so we have to make changes.  At this moment I don't know who is available.  We will try now to train for two hours with the team.
Upcoming games
Jurgen was asked about playing Exeter, Arsenal and Man United within ten days.
It's not much joy at the moment.  It's more work.  But we have what - 5 days after the Exeter game.  That will be like a break.  Maybe I can think of flying on holiday?
I've played a few times against Arsenal so it's not 'that exciting'.  It will be my first time against Manchester United.
On FA Cup 3rd round shocks
People see the names of the two clubs and not the teams that were played.  I can promise that our team tomorrow will want to win 100% but it may be a team that have not played too often together.
If this is a chance for Exeter then they have to take it.  That's football.
On players returning from loan
'I can write a book about this (suggesting there were lots of LFC players out on loan).
For the past few days we have thought about nothing else but this.  So in the first instance we take back our own players.  So Ojo, Tiago and Kent - there is nothing fixed.  These are our players and we have a situation.  
We will speak about this next summer but in my opinion the best skilled and biggest talents should be at their own club so they can play together - so they can develop as a team.  If they make big steps - you can pick them, they are always around you.  It's a big chance now for the boys but no pressure because they are still young.
The reds take on Exeter at St James' Park, Exeter