Liverpool's Phil Coutinho scored early in the second half to send Liverpool on their way against 2nd placed Spurs.  But Harry Kane levelled to give Spurs what could be an important point in their own race for the title.
Jordan Henderson, James Milner and Alberto Moreno all returned to the side after not being involved in the hugely disappointing defeat against Southampton.
Roberto Firmino was not ruled fit enough to be involved, but Divock Origi was named on the bench, a week after being withdrawn from the Belgian squad.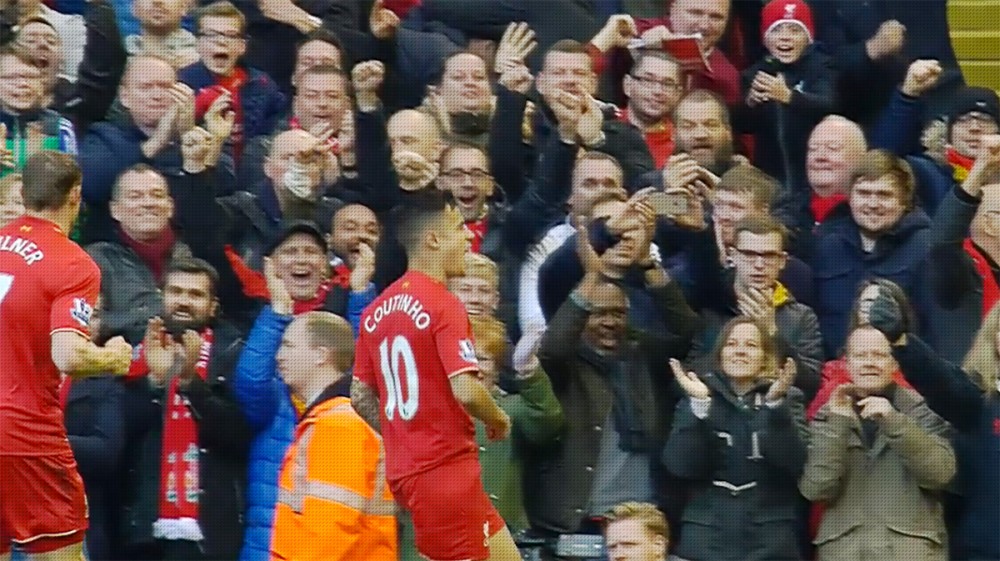 Spurs started brightly, pressing the Liverpool defence.
The reds were guilty of some poor passing in the opening periods - with Emre Can, James Milner and Mamadou Sakho all making errors whilst in possession.  Harry Kane had an excellent chance to open the scoring but fired wide.  Simon Mignolet's weak clearance attempt was charged down in another chance and the ball thankfully sailed wide.
Phil Coutinho was handed a yellow card midway through the half for a poor dive while running towards goal.
Towards the end of the half however the reds enjoyed a spell of good chances.  Daniel Sturridge fired straight at Lloris, before Lallana gave the Spurs keeper harder work - forcing him into two good saves.
Early in the second half and Spurs were camped in the Liverpool half - until the 51st minute and the reds first chance of the half saw Coutinho fire into the Kop goal from inside the box.
The reds failed to build on the goal as Spurs fought hard to get themselves back in the game.  And they did just that through goalscoring machine Harry Kane.
The young Englishman easily turned Dejan Lovren to fire past Mignolet in the 63rd minute.
Coutinho was grafting - trying to get the reds back in front, and in the 70th minute he saw a shot sneak horribly along the goal line.
Sturridge, after another disappointing performance, was replaced by Divock Origi as the reds continued to hunt all three points.
Chances fell to both sides, but ultimately a draw was probably a fair result and it doesn't help either side all that much.
Next up for Liverpool - a trip to Dortmund.