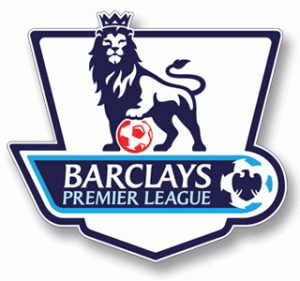 Premier League Roundup – Match Day 15
Well, a surprising weekend for many; a disappointment for some too. So, I guess it makes sense to start with
SATURDAY
Wigan 2 – 1 West Brom
Can't say that's much of a surprise result. West Brom got the first goal, though, away – now that did surprise me! I'm sorry to say this, but I'm already seeing WBA as not just relegation material, but bottom-of-the-table material. As people have said on the forum, they're just too attacking for their own good. Wigan on the other hand, have seemed like a new team of late; drawing with Newcastle at St. James' Park and beating Everton at home … you can't deny that they're a tough team to beat. I see them mid-table at the end.
Sunderland 1 – 4 Bolton
It just gets worse and worse for the Roy Keane's Black Cats. Sure, they beat Newcastle in the Tyne-Wear derby, but that's about as good as it's been for them. They've lost to Stoke, West Ham, and now they've been humbled on their own patch by Bolton Wanderers. Cisse seems to be their glimmering ray of hope that keeps them in the Premiership this season – and that's if he doesn't leave in January. Lot's of speculation regarding Roy Keane too, I wonder if he'll abandon the soon-to-be-sinking ship? As for Bolton, they put in an amazing display, and if they keep this up I don't see why they can't finish at least mid-table. Fair enough, they got beaten 2-0 by Liverpool but that's to be expected, right?
Stoke 1 – 1 Hull
Two newly promoted teams battling it out, much like they did last season in the Championship. I'm thinking that they'll know exactly how to handle each other by now, and because of this I'm not surprised at the result. I have to say that I found it funny when Dean Windass was ordered to warm-up right next to Rory Delap to put him off his throws, but it seems the Referee was having none of it, hence the booking! Both these teams have had some amazing results – Stoke with the 0-0 draw at Anfield and the win over Arsenal, and Hull with the wins over Arsenal, West Ham, and Tottenham. These two teams will no doubt survive to see another Premiership season.
Middlesbrough 0 – 0 Newcastle
I never get excited when I see Newcastle are playing, that's mostly because I don't support them but also because they're not a very entertaining side. This fixture is no exception. Under Kinnear, Newcastle haven't got that attacking mentality that they had under Keegan, they've no flair, no creativity and seem to me to be a bore-draw side. A fixture against Middlesbrough doesn't help matters either. Granted, 'Boro play to win, but they also lack the quality and seem to be somewhat limited in their attacking options. Therefore, the result was expected – a draw. I expect both teams to be hitting the January window hard and searching for some flair players, especially Newcastle.
Aston Villa 0 – 0 Fulham
Couldn't believe this. My first thought was about Fulham, and that 'they've gone and done it again'. To secure a 0-0 draw, away might I add, against two of the Premiership's top sides is just astonishing. Then again, all they really do is sit back and counter-attack – but if it works, then you can't really complain! I thought Villa would be able to completely rip their back four apart due to their amazing pace, but it seems it wasn't to be. Villa will be challenging for a Champions' League place this season, there's no doubt about that. As for Fulham, they'd better be careful about how they play their sitting-back game against Arsenal and United.
SUNDAY
Tottenham 0 – 1 Everton
I know as a Liverpool fan I should really have been hoping for a Spurs win here, but I can't forgive them for what they did to us in the League and the Carling Cup, so I was sitting on the fence for this one. Everton were very unfortunate during this match with injuries to both Yakubu (keeping him out for the rest of the season) and Saha. Their attacking options are now very limited, so there's another team I'll expect to see poking around in the transfer window. Tottenham have now suffered two defeats in 9 games under Redknapp, and although I still think he was wrong leaving Portsmouth again, he has done an exceptional job with Spurs. I expect both teams to be challenging for a UEFA Cup spot by the end of the season.
Portsmouth 3 – 2 Blackburn
There's never a dull game for Pompey is there? First they completely show up AC Milan by going 2-0 up, only to blow that two-goal lead at the end. I have to say I did feel sorry for them. Then they went and did it again against Blackburn, who impressed me and reminded me of the Blackburn of last season. They showed real spirit and determination to claw their way back from 2-0 down, and were unfortunate to have a third goal ruled out for a "foul" on a Pompey defender. This proved to be the turning point of the game, however, and Pompey took advantage of Blackburn's lapse of concentration and stuck a third in end Blackburn's hopes of leaving Fratton Park with anything.
Man City 0 – 1 Man United
Ronaldo's (rightful) sending off. Joe Hart's amazing stop from Wayne Rooney just before the final whistle … I'm here to talk about none of this! The fact is that United won their derby against their local rivals. Wayne Rooney, as the goal-poacher he is, managed to sneakily slip his 100th United goal past Joe Hart, securing what turned out to be a 1-0 victory over their city rivals. Deserved it certainly wasn't as City looked to be quite comfortable in defence up until that point. Then United were down to ten men, yet still looked strong. City began to pressure United, barely letting them leave their own half whilst searching for that all-important equaliser, but it was never to be. United have bragging rights for the next few months, but we'll see what happens at Old Trafford, eh?
Chelsea 1 – 2 Arsenal
Everybody here at LFCReds was hoping for an Arsenal win, or even a draw would suffice – but once Arsenal went 1-0 down, all hope seemed to be lost (well, it was with me). Here I was, watching Djourou whack it into his own net, then came half-time. Arsenal, I have to say looked very tame, tired and like they didn't want to win. A far cry from the Arsenal I know, the Arsenal that are usually filled to the brim with confidence, creativity and morale. After half-time however, Arsenal took a dramatic change for the better. They were passing the ball was confidence, knew how to build up an attack, and made Chelsea look stupid in all honesty. Robin van Persie, I'm sure, will long be remembered as Arsenal's hero after his two goal contribution. This was Chelsea's second home defeat of the season in the League, first by Liverpool then by Arsenal. Who's next to embarrass a lacklustre Chelsea side?
Liverpool 0 – 0 West Ham
You'd think that after that embarrassing display against Marseille and the 0-0 draw with Fulham that we'd have maxxed out our poor displays? No, it seems not. The side playing on Monday were definitely not looking like they cared about going top of the League, nor about beating West Ham. Our corresponding fixture last season was an absolute hammering of the Hammers, with a Torres hat-trick and a Gerrard screamer … 4-0. What happened this time, did the Hammers park the bus? No, it didn't look like it to me, they seemed to attack in the rare event that they got out of their half, and Bellamy went as close as anyone with his shot hitting the inside of the post. We were lucky to escape then – but maybe it was the kick up the backside that we would have needed? Either way, it's a point clear of Chelsea we go, with Blackburn up next.
I'll be back on Friday to preview the fixtures.