Liverpool have accepted two £1.5M bids for Kolo Toure and Martin Kelly according to reports.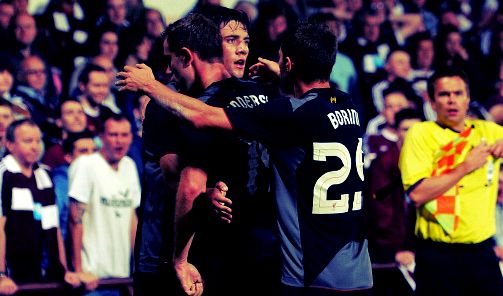 Martin Kelly is expected to join QPR in a £1.5M deal, whilst Kolo Toure is the subject of a similarly priced offer from Turkish side Trabzonspor.
Toure joined the reds last summer on a free transfer - and was bidding to become the first player to win three Premier League titles with three different clubs.  Liverpool ultimately finished second.  Toure played 24 times for the reds.
Martin Kelly, who was 24 this year, has been associated with the club since the age of 7.
Although he was given his senior debut under Rafa Benitez, it was under Kenny Dalglish's reign that Kelly's Liverpool career really took off.  He recorded 43 senior appearances across the 2010-11 and 2011-12 seasons.
A month into Brendan Rodgers' reign Kelly suffered an cruciate ligament rupture - effectively ending a large part of his season and since then has struggled to break back in to the Liverpool side.
Kelly spent much of his youth career as a commanding centre-half but for Liverpool's senior side he was usually chosen to operate as a full back.
The news comes hot on the heels of the reds announcing an agreement to sign left back Alberto Moreno.